Petra Collins
24 HOUR PYSCHO
Opening Reception: Wednesday, April 6th, 6-9pm
SOLD OUT // Public Lecture at YBCA: Friday, April 8th (Co-Sponsored by YBCA and Ever Gold Projects)
Petra Collins in discussion with Nicole Archer.
Ever Gold [Projects] is pleased to announce the penultimate exhibition at its Tenderloin location, 24 Hour Psycho by NYC–based artist, Petra Collins. On view will be 10 large-scale images of young women in states of sadness and emotional distress–moments of vulnerability become acts of empowerment. With this body of work, Collins' art practice continues to make space for the young female experience by embracing the historically marginalized subject matter of the complex reality of girlhood. The exhibition will be on view from April 2 through April 30 with an opening reception on April 6 from 6-9pm, where the artist will be in attendance.
Over the last year, Petra Collins has been focused on creating a body of photographic work that captures emotional distress in young females. These deeply personal and private images address complex issues about a generation coming of age in a moment of unprecedented access to social media. Collins, a cultural presence in her own right (artist, curator, filmmaker, actress, model, and often cited as an icon for young women which she reaches through her 293k followers on Instagram), turns her camera on friends and acquaintances, amplifying their emotions and giving them permission to be vulnerable and real.
24 Hour Psycho addresses the age-old discussion of women as emotional and, therefore, inferior or suspect–something to be managed. By owning the flippantly dismissive term "psycho," Collins appropriates the concept of female hysteria and celebrates it with powerful, intense and beautiful imagery of young women who have agency even in their distressed state.
"Girls' sadness is not passive, self-involved or shallow; it is a gesture of liberation, it is articulate and informed, it is a way of reclaiming agency over our bodies, identities, and lives." – Audrey Wollen, artist, Sad Girl Theory
The creation of these images is a collaborative process between the artist and her subjects. Collins works with a small group of women who take turns being photographed and acting as assistants holding lights, talking and contributing to the mood of the setting. The resulting images are the outcome of these intense sessions. Tender yet violent, they assert the value of feeling for feeling's sake. By today's media standard, an "imperfect" or "shameful" image of a young woman becomes an impactful statement, calling upon the viewer to re-contextualize preconceived notions of beauty, power, youth, feminism and equality.
Petra Collins (23) is an artist and curator living in NYC. Shooting since the age of 15, her images are fueled by self-discovery and contemporary femininity which explore the complex intersection of life as a young woman online and off. Collins's images offer an unflinching honesty, exploring the privacies and publicities of growing up as a woman at a moment when female bodies are ubiquitously hyper-mediated by Photoshop and social media. Collins has curated a handful of shows: Gynolandscape and  Pussy Pat, New York City, NY; Strange Magic, Los Angeles, CA; Literally Bye, Art Basel, Miami, FL; and Comforter, SFAQ[Project]Space, San Francisco, CA. She has also given lectures at educational and art institutions such as York University and The Art Gallery of Ontario. Her work can be seen in publications including: I.D., Dazed & Confused, NY Mag, Purple, Interview, Vice and more. This year she released a short film series called Making Space about teen dancers, and has a curated book called Babe published by Random House out now.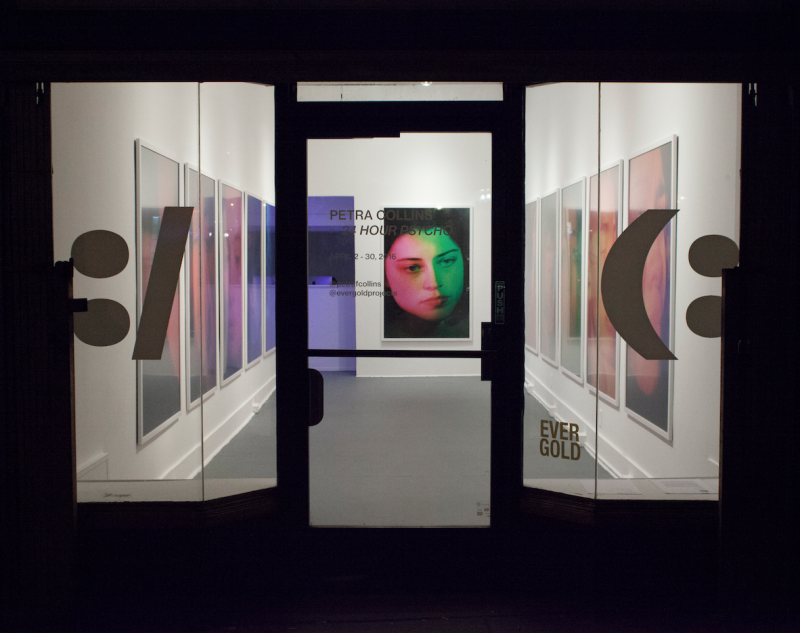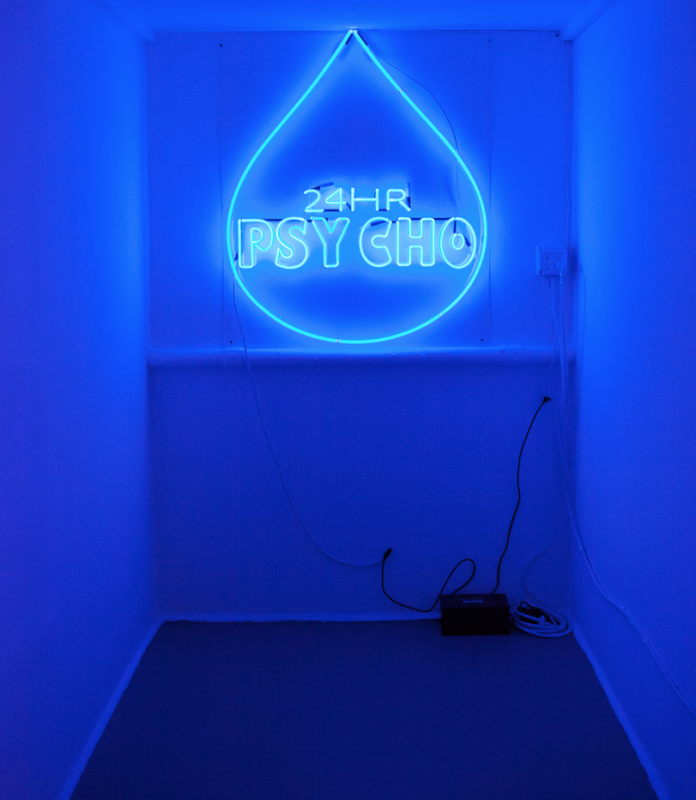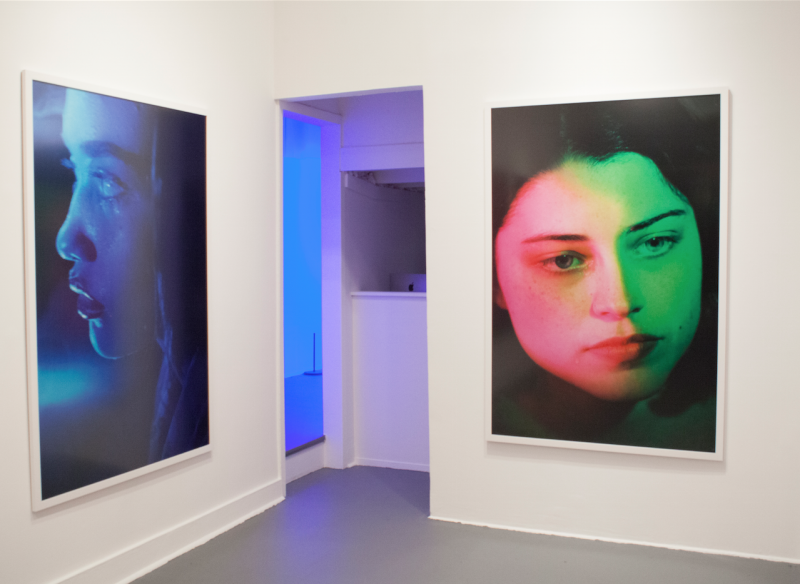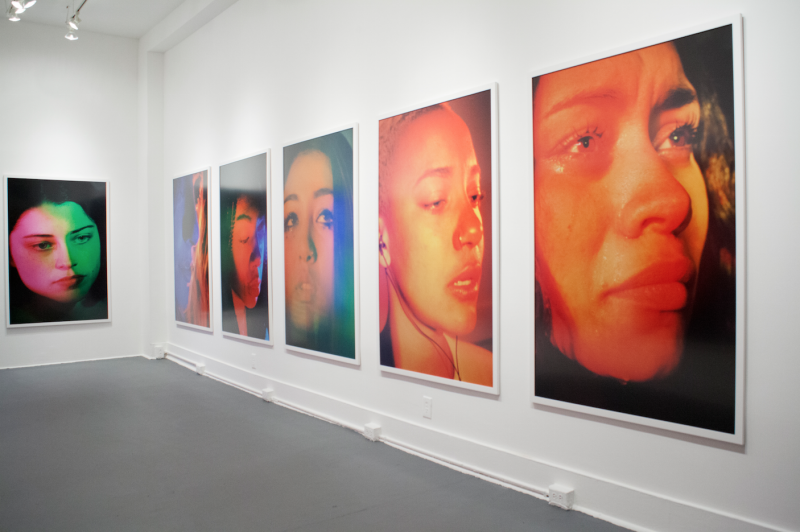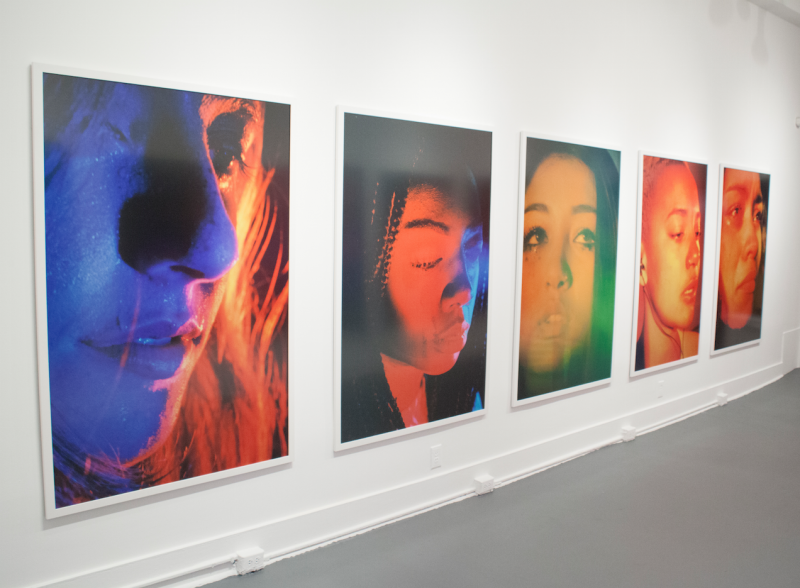 I THINK ADVERTISING is actually a lot more open than it used to be. The artists involved have more creative freedom because the consumer is looking for something new—a new kind of authenticity.
I'm in a good position where I can do commissions that pay my bills; advertorial or fashion jobs allow me to go off and do my "art" pho- tography, but they have also creatively informed my other work, which focuses on portraits of girls and women. And I enjoy doing it; I'm lucky that I'm often able to cast my own people or choose my own lighting for commercial projects. I cast a Calvin Klein and Opening Ceremony shoot for Elle last year, which allowed me to put images of body types and skin colors that aren't usually represented into the implied public sphere.
The art world is still very archaic, holding on to this notion that you can't be an artist and do other work "outside." Most people don't make it to a gallery or aren't able to access art books. But they still see images everywhere. You need artists to create ads and to en- gage this larger media landscape: They can push and change the entire field of images. We live in an increasingly consumption-based and image-heavy world. I don't think that's something that we can or should fight, but we should try to integrate different narratives and ideas. Commercials are public art.
In my teens, I was creating a lot of photos, but I never found a place to display them. I decided to make a website as a platform for myself and other female artists to share their work. Then I joined Instagram and Tumblr. The format of social media is very specific because of the cropping and scale, which changes drastically from screen to screen, device to device. An Instagram page is like a gallery. When you scroll through, either the images work together or they don't.
When I was in art school, we were taught that you have to wait to be accepted into a gallery. You're always waiting for permission. But sometimes it never comes, depending on who you are. Right now so many people who never had a voice are able to connect and build networks. Especially with Instagram, social-media platforms allow girls, women, and minorities to control the circulation of their work and to create their own pictures of themselves.
—As told to Isabel Flower
Petra Collins is an artist and curator living in New York.
Other Press for 24 Hour Psycho:
Artsy: 30 Emerging Artists to Watch This Spring
Huffington Post: Sadness Is An Art Form In New Photo Series By Petra Collins
AnOther: Petra Collins on Collective Crying and Celebrity Culture