A great looking show from Clare Rojas at one of our favorite galleries, Paule Anglim is opening this Saturday.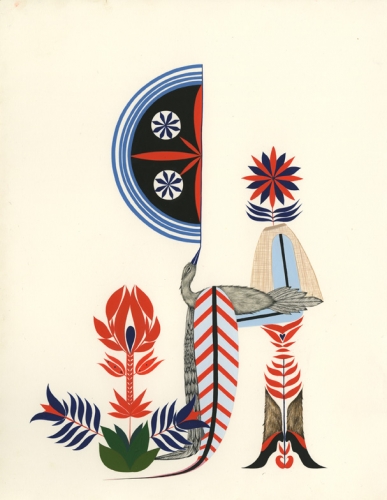 Opening Reception:
Saturday, January 7  4-6pm
Gallery Paule Anglim is pleased to announce an exhibition of new paintings by Clare Rojas.
In "Piecemeal", her third exhibition at the gallery, Rojas will present a group of paintings on stretched linen.  Rojas has painted precise and colorful compositions using the traditional format of a free-hanging painting.  Stepping back in her perspective from the tight, detailed narrations of previous bodies of work, the artist has taken a hard-edged view of interior spaces and the abstract shapes produced by architecture and shadow.
Clare Rojas studied at the Rhode Island School of Design and the Chicago Art Institute before moving to the Bay Area where she lives and maintains her studio.  She has exhibited internationally, including solo shows at the Rose Art Museum at Brandeis University, the Museo De Arte Contemporaneo de Castillo y Leon in Spain and the Museum Het Doemien in the Netherlands, She received awards from the Joan Mitchell Foundation, The Louis Comfort Tiffany Foundation, Artadia and the Fleishhacker Foundation's Eureka Fellowship.. An accomplished musician and performer, she has several books and music CD's published.