ATTENTION!  ATTENTION!
THE THING Quarterly is sending out a CALL FOR PROPOSALS: SASE #3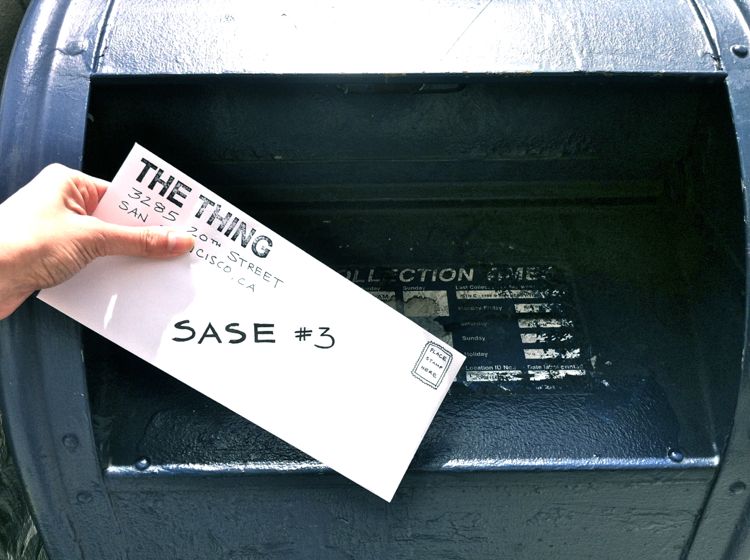 From time to time, THE THING releases special side THING projects.  These projects are not a part of the quarterly cycle, and are available to subscribers and non-subscribers alike.
SASE is an ongoing project of THE THING where we commission individuals to produce a limited edition project that must fit within a standard envelope and is free and available to anyone who sends us a SASE (Self Addressed Stamped Envelope). SASE #3 is the third in a series of four SASE projects commissioned by THE THING Quarterly.  Past contributors include San Francisco-based graphic designers MacFadden & Thorpe and visual artist Suzanne Husky.
SASE #3 will be released in Summer 2012 as an edition of about 200.  A $500 honorarium will be awarded to the selected contributor.  THE THING will cover production costs.  Those submitting should be prepared to work with us on developing their proposal so that it can be printed within our budget.

Anyone is welcome to apply.  For more information click here!