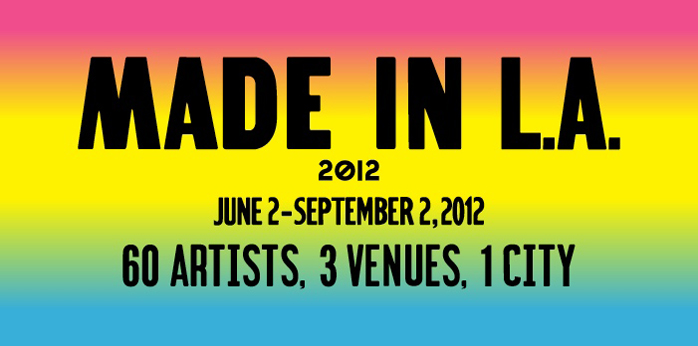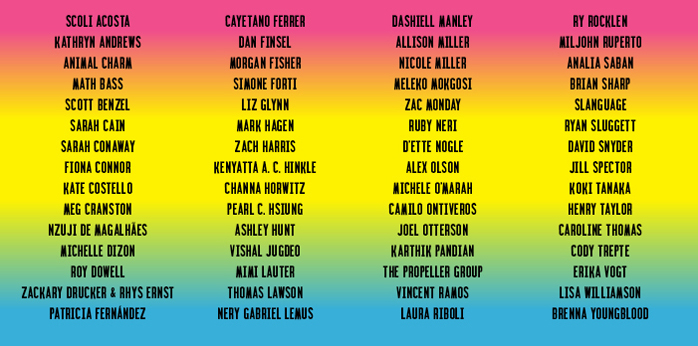 Anne Ellegood, Senior Curator of the Hammer Museum, Los Angeles was featured in SFAQ Issue 8 with Corrina Peipon, Curatorial Associate of the Hammer Museum, Los Angeles about the history of the Hammer Museum, it's mission, and the Hammer Projects program.  You can read the interview at https://www.sfaq.us/pdfs/SFAQ_issue_eight.pdf.
Anne Ellegood is on the curatorial team for the new exhibition "Made in L.A." beginning June 2nd through Sep 2nd 2012.  The statement for the exhibition is below.  Enjoy, and make it out to see this epic collection of artwork by 60 Los Angeles based artists.
Made in L.A. 2012 is the Hammer Museum's first large-scale biennial survey of the work of Los Angeles-based artists. Organized by the Hammer in collaboration with LA><ART—institutions with a long-standing commitment to recognizing and supporting Los Angeles's extraordinary community of artists—the exhibition further underscores our dedication to the local art scene and our shared belief that one of our city's greatest assets is its artists.
Los Angeles is home to some of the most original and innovative artists working today. Spread out across varied neighborhoods, the region can be seen as a microcosm of the nation—and even of the world—with all its diversity, complexity, and vibrancy. In recent years, increased attention to the city's artistic production has led to a greater awareness of its position as a site for experimentation and has allowed artists to reach audiences far outside the city. Conversely, Los Angeles artists are bringing their unique perspectives about global issues to local audiences. This exhibition not only examines what is happening here "on the ground" but also brings into focus how our city engages with international contemporary art discourses.
Made in L.A. 2012 presents the work of artists in the early stages of their careers alongside that of midcareer artists who are vital to our community yet are arguably underrecognized. The vast majority of works on view were created specifically for the exhibition and reveal the extraordinary array of practices found in our sprawling and multifaceted city. The exhibition features figurative and abstract painting, sculpture, video installation, site- and situation-specific works, photography, works on paper, and a series of performances and public programs.
This exhibition includes work by 60 artists, shown at three locations across the city: the Hammer Museum in Westwood, LA><ART in the Culver City art district, and the Los Angeles Municipal Art Gallery at Barnsdall Park in Los Feliz.
—Anne Ellegood, Lauri Firstenberg, Malik Gaines, Cesar Garcia, Ali Subotnick: Made in L.A. 2012 curatorial team.
CLICK ON THE LINK BELOW FOR MORE INFORMATION