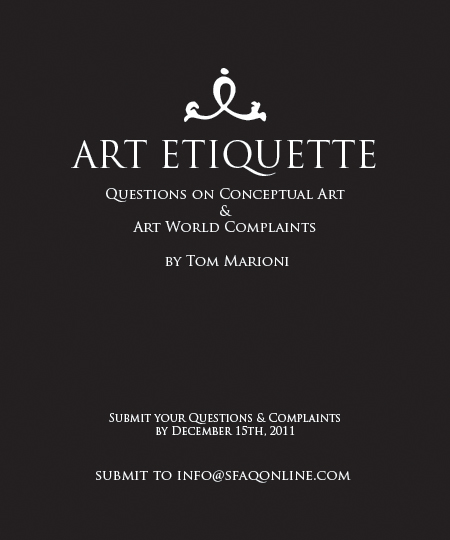 Art Etiquette by: Tom Marioni
Now is your chance to air your (anonymous or otherwise) complaints about the art world or art people in the next issue of Art Etiquette SFAQ.
If you have questions about the art world or conceptual art, ask them now.
Tom Marioni will answer even dumb or facetious questions.
Send questions and complaints to info@nullsfaqonline.com
 Deadline is December 15th