Danny Keith: Flannel and Fur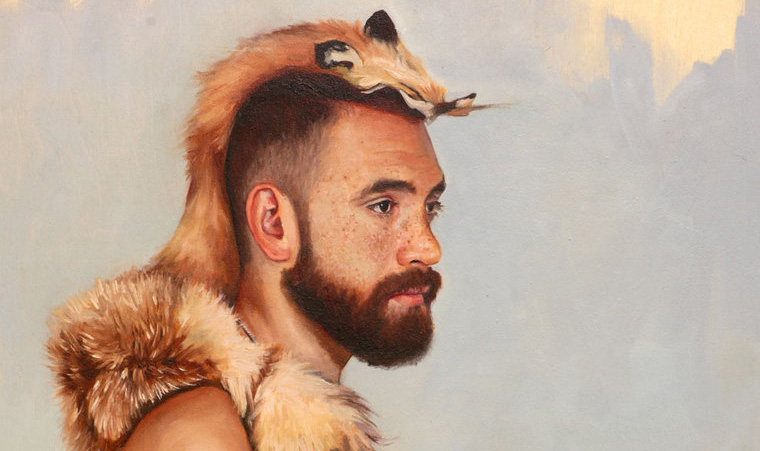 January 6th – February 18th, 2012
Ratio 3, 1447 Stevenson Street, San Francisco, CA 94103 USA
Opening reception: Friday, January 6th, 2012, 6-8pm.
Ratio 3 is pleased to present Flannel and Fur, a solo show by American painter Danny Keith, January 6th – February 18th, 2012. The exhibit hosts several new oil paintings depicting formal portraits of bearded masculine figures balanced with feminine attributes. Staging the figures in the studio, Keith works with an obsession towards capturing every nuance of the model's seductive physicality and contemplative stare. By working with the same model over long periods of time, Keith's paintings reveal a strong sense of intimacy and desire between the artist and subject.
Throughout the tenure of his practice, Keith has developed an engagement with 19th century painting as a specific art historical strategy. In his recent work, Keith represents the solitary male figure, gazed upon and rendered in the artist's technically skillful manner. Keith's paintings subtly invite narratives of sociopolitical issues to the forefront of contemporary culture and figurative painting. Referencing artists such as Homer, Eakins and Sargent, Keith's extremely personal vision becomes part of a larger lineage of classic American portrait painting.