Swedish collective FRONT is comprised of four young female industrial designers, known for their experimental and innovative product designs.
I was first introduced to FRONT with their 2005 series "Sketch Furniture" which includes a collection of four pieces fabricated from combining two digital technologies, motion-capture software and three-dimensional printing. Check out the project here.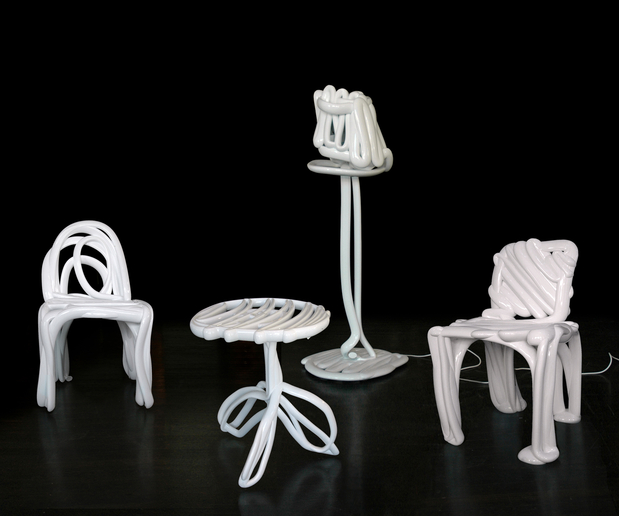 Recent designs include "Surface Tension Lamp" (2012)- lighting that blows bubbles and reflects multi-colored patterns from an LED source. Their work consistently breaks down boundaries of utilitarian products and museum-worthy fine art, yielding some pretty inventive results. For more examples of their projects visit http://www.designfront.org/.