LIGHTNING APPEARS FOR A CLEAR SKY : KLARA KÄLLSTRÖM & THOBIAS FÄLDT
I swung by the Popular Workshop yesterday and got a little sneak peak of their photo show opening tonight.  As I found my self getting lost in the photos I realized I was having a sense memory recall of hanging out by a river somewhere taking it all in…dont get it? Go see it. Its like summer in a frame…and some very good framing at that.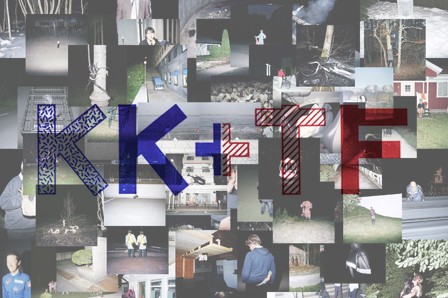 July 20 – September 7, 2012
Opening Reception Friday July 20, 2012 6 – 10pm
The Popular Workshop
1173 Sutter Street / San Francisco / CA 94109
The Popular Workshop is proud to present "Lightning Appears For A Clear Sky", the first major American exhibition of Stockholm-based photographers Thobias Fäldt and Klara Källström. Noted as representatives of an emerging generation of European photographers, the artists and their collective works exist not only within a traditional realm of fine art, but also explore photojournalism, editorial, publishing and commercial art.
Their trademark use of flash photography combined with their seemingly mundane subject matter and environment, results in an abstracted and inherently voyeuristic take on Swedish life. Subtle yet engaging, these lived experiences are decontextualized and presented in retrospect, creating a dream-like, non-linear narrative.
A selection of books, published by their own independent B-B-B-books publishing company, will be also included in the exhibition.
The pair have recently shown at Trafó, House of Contemporary Arts (Budapest). Additionally Thobias has a show at Galeria Plan B (Berlin), while Klara has exhibited at Swedish Museum of Photography (Stockholm), Institut Suédois (Paris), and has permanent artwork in the Stockholm subway.