San Francisco-based artist Mia Christopher is making leaps and bounds with her new body of work, which includes paintings and drawings made from a range of alternative materials- confetti, glitter, iridescents, eyeshadow, and lipstick. After graduating with a BFA from California College of the Arts in May 2012, Mia's prolific process of making hasn't slowed down for a second. Her recent participation at the summer studio program AICAD in the DUMBO neighborhood of Brooklyn provided a heap of hundreds of experimental and spontaneous gems, including blobs of neon nail polish on watercolor paper and puddles of house paint on plexi glass.
Her honesty pours out of her work, embracing an indulgent use of color and fluorescence, meanwhile examining a sincere knowledge of process and material. With each piece, the viewer is lured into Mia's emotive, stimulating, and occasionally obsessive style of making. This collection exudes an unapologetic and totally enchanting glimpse into the world of the artist.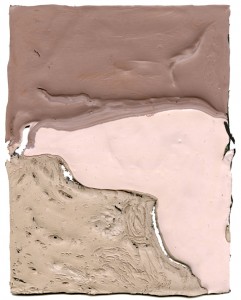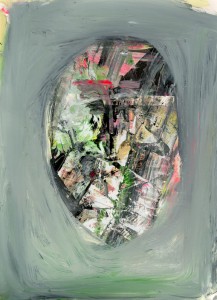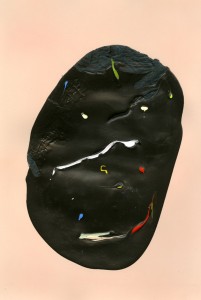 For more examples of Mia's work, feel free to check out her website and flickr, as well as a recent fashion collaboration with Anthropologie.