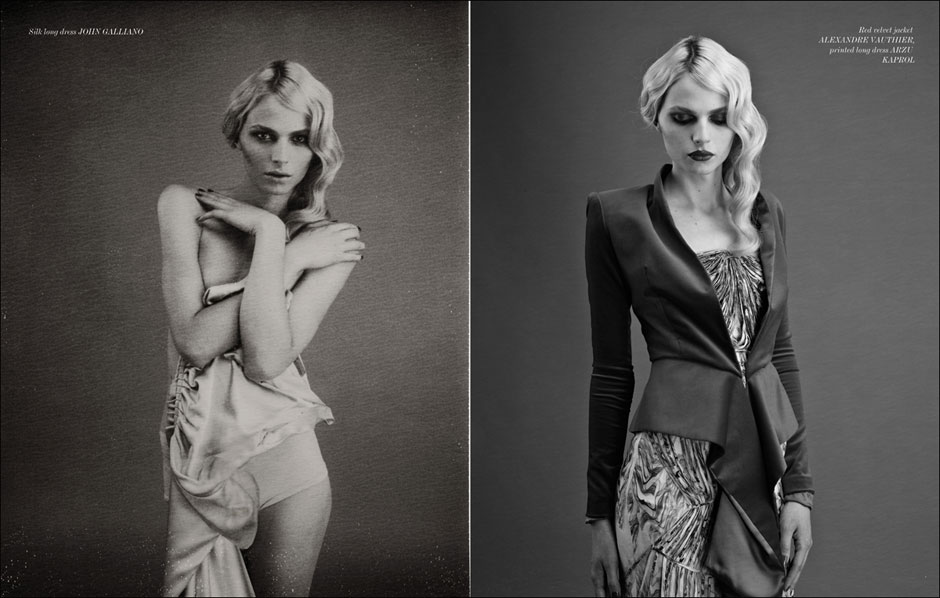 "His favourite colour is grey and he is happy with this.."
This is the concluding line of the bio for Nicolas Guérin on his professional website. It sums up both his art and his self perfectly. Simplistic and quirky. His art work is honest, stripped, bare. There is an element of minimalism that develops into intricity through the pose of his subjects.
Andrej Pejic was, in 2011, one of  FHM's 100 Sexiest Women and one of models.com's Top 50 Male Models. Jean Paul Gautier, known for his tendancy to blur gender lines, had Pejic walk for both his make and female lines at Paris Fashion Week. A fashion chameleon that weaves seamlessly from one style and one gender to the next.
Has there ever been a more perfect pairing? Guérin's stunning images of Pejic appear in Issue 10 of VESTAL magazine blurring and questioning the fragile lines of gender and sexuality.