Opening Friday, November 22nd at Ever Gold Gallery, San Francisco is "Survival Guide," a solo exhibition by Jeremiah Jenkins. Fire, food, water, shelter, and help are the five priorities in any survival situation.  "Survival Guide" is a series of works by Jeremiah Jenkins that will demonstrate how to obtain these things in the most important survival situations.  People who do not see this show will die.
Jeremiah Jenkins is a Northern Californian based artist who works in sculpture, mixed media, video and photography. Originally from Tennessee, Jenkins references iconography of corporate America and current social and political issues through a comical yet sophisticated lens. An ongoing theme in Jenkins works is to provide instructional and suggestive works to help the viewer take power back into their own hands for fighting the government and big business.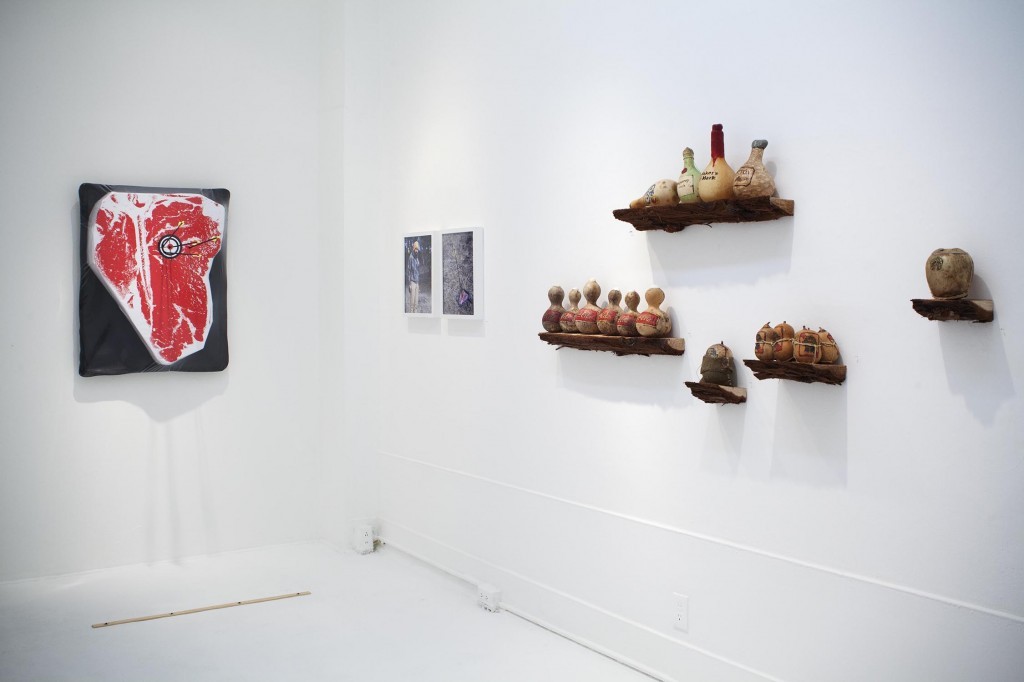 Opening Reception: Friday, November 22nd, 7-10pm.
"Survival Guide" is on view through January 4th, 2013.
For more information visit Ever Gold Gallery, San Francisco.