Currently on view at Anat Ebgi, Los Angeles is "Collecting Alibis" a solo exhibition by Amie Dicke. For the exhibition, Dicke brings together three bodies of work representing the artist's ongoing critique into the subtext of images that surround and influence us. As a girl Dicke plastered her walls with images ripped from fashion magazines. Living in this space, engendered in her a desire to understand how these images could elicit an emotional response. Later in life, she would tackle this artistically by tearing through these images with an X-Acto knife and defacing them to create a void. The exhibition includes several examples of this area of Dicke's practice. The images, large scale photo-portraits scratched out with sandpaper, leave small details untarnished and highlighted –a fold in the shoulder of a shirt, or a crisp white button. Effectively, Dicke has made her subjects anonymous, but in doing so she is able to give them a new purpose. Her technique causes the viewer to investigate the absence of these visages and force us to wonder about what Dicke has left behind.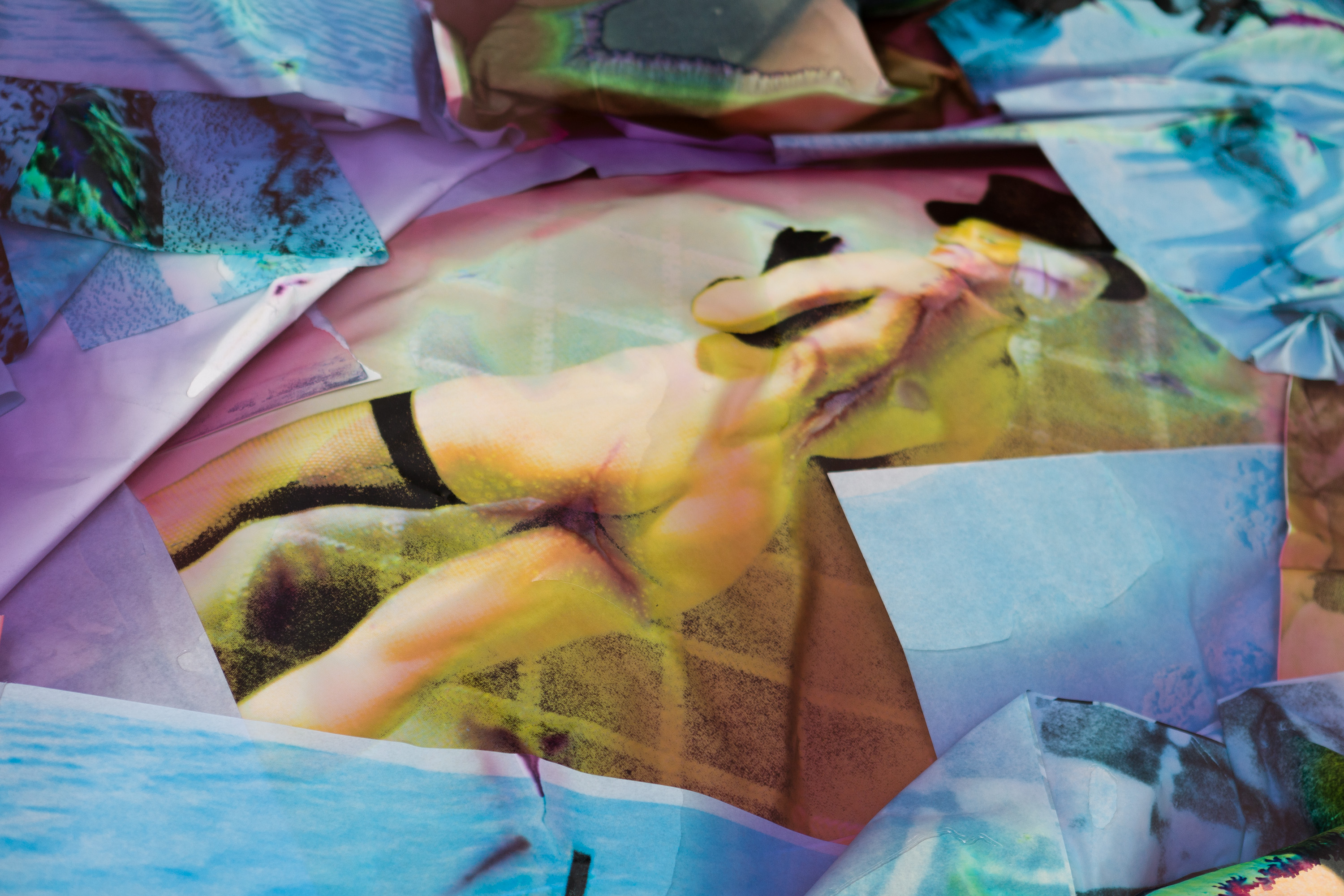 "Collecting Alibis" is on view through January 4th, 2014. (By appointment only during the holiday period)
For more information visit Anat Ebgi, Los Angeles.