Tomorrow, March 9th at PARTICIPANT INC, New York is the Release Party for Issue 15 of SFAQ, 4-6pm. The party will will occur during The Armory Weeks Lower East Side Gallery Walk.  Come pick up a copy, grab a drink, and enjoy the new issue with us in New York City!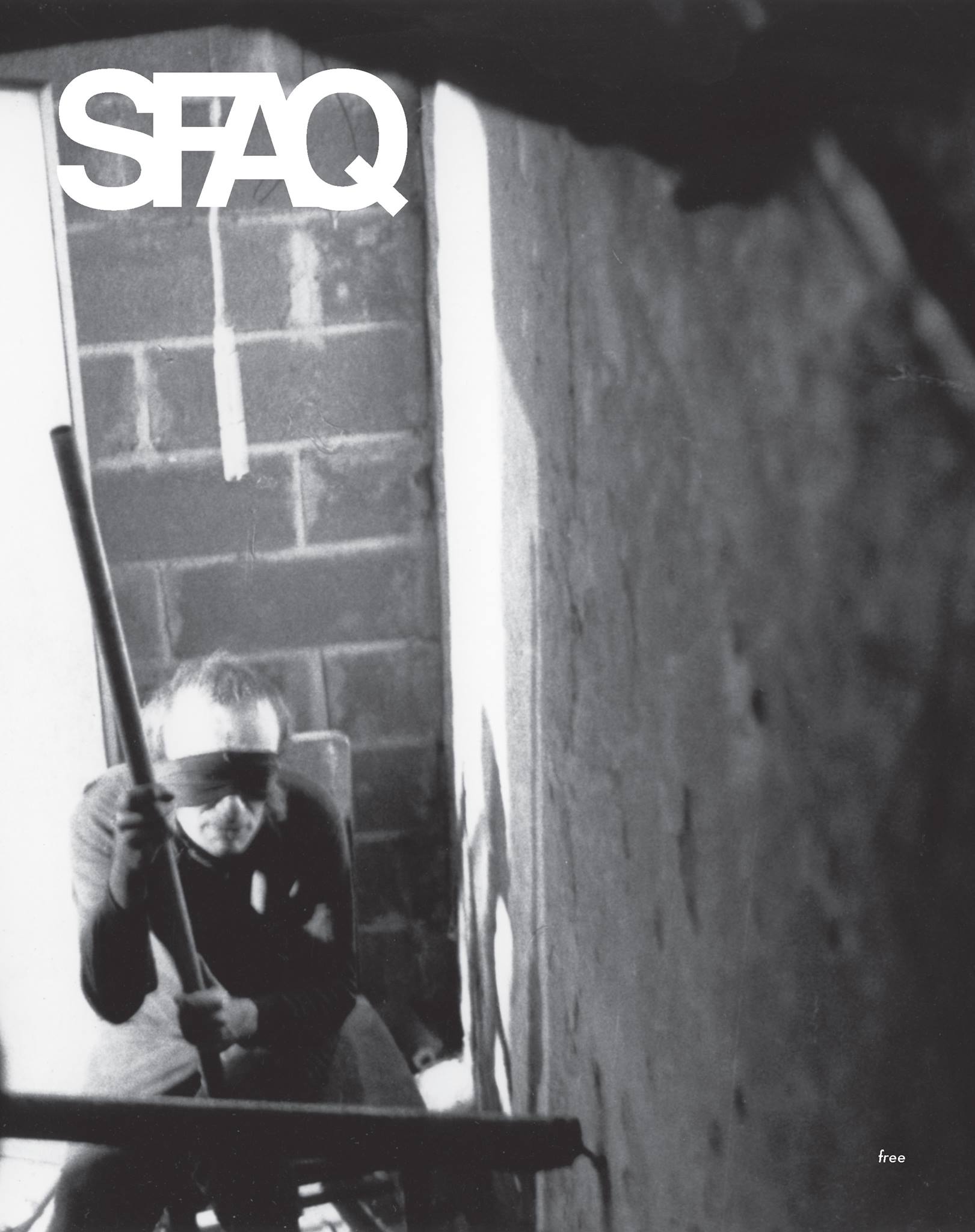 Issue 15 of SFAQ Features:
LIA GANGITANO, SHUJI TERAYAMA, REIKO TOMII, CASEY JANE ELLISON, ED FORNIELES, YEMENWED, KEMBRA PFAHLER, HOUSE OF LADOSHA, SAHEI RAHAL, DEAN BLUNT, HOLLIS FRAMPTON & KERRY TRIBE, TRICIA LAWLESS MURRAY, VAGINAL DAVIS, MELISSA WYMAN, DYNASTY HANDBAG, LISA RYBOVICH CRALLÉ, CHRISTOPHER FÜLLEMANN, BAILEY HIKAWA, ALYSON SHOTZ, CY MORGAN, LAWRENCE FERLINGHETTI, CARLIE WILMANS, The Possible: DAVID WILSON, Theda's Island: Chapter 6, ZINE REVIEWS, and a SPECIAL EDITION PULL OUT – PRINTED VERSION ONLY with VITO ACCONCI, PAUL KOS, TOM MARIONI, BONNIE ORA SHERK, LOWELL DARLING, and TONY LABAT.
Release Party: Sunday, March 9, 2014. 4-6pm
Location: PARTICIPANT INC, New York.
For more information visit the event page for the Release Party for Issue 15 of SFAQ.