After a catastrophic opening last weekend that resulted in a small-scale riot, two births, and one death, we at the Sunday Edition were finally able to penetrate the innards of the great institution that is the new and improved Whitney Museum of American Art.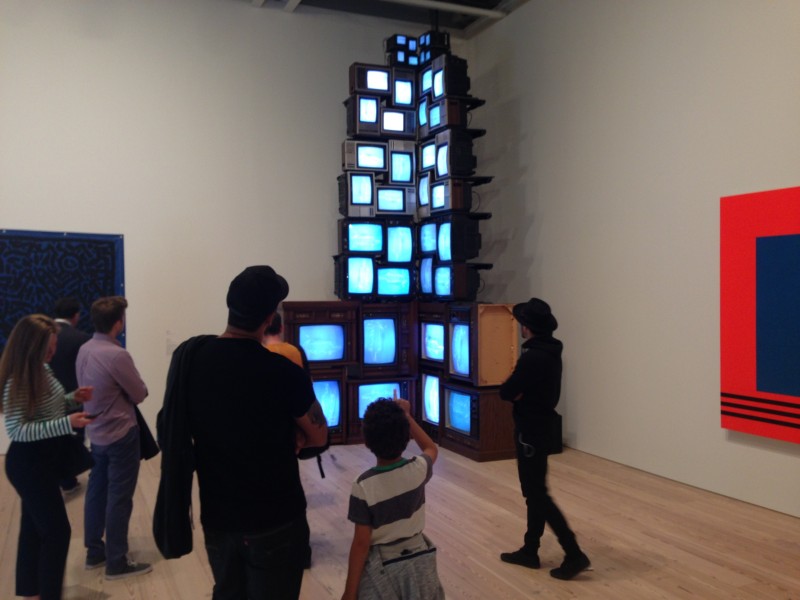 Utilizing five of the eight floors, the inaugural exhibition America is Hard to See has been heralded as a "winner" by Artnews and "a rather cultured display awaiting executive approval" by both Planned Parenthood and the Chris Christie 2016 presidential exploratory committee. Jerry Saltz, an arty darling of Twitter and the Hair Club for Men, succinctly labeled it "really nice."
Fresh off the boat might the revamped museum be, but the caliber of work, conveniently planned navigation, and smell of fresh paint and clove cigarettes elevates the institution to a new level of superiority in the race-of-arms of New York museums.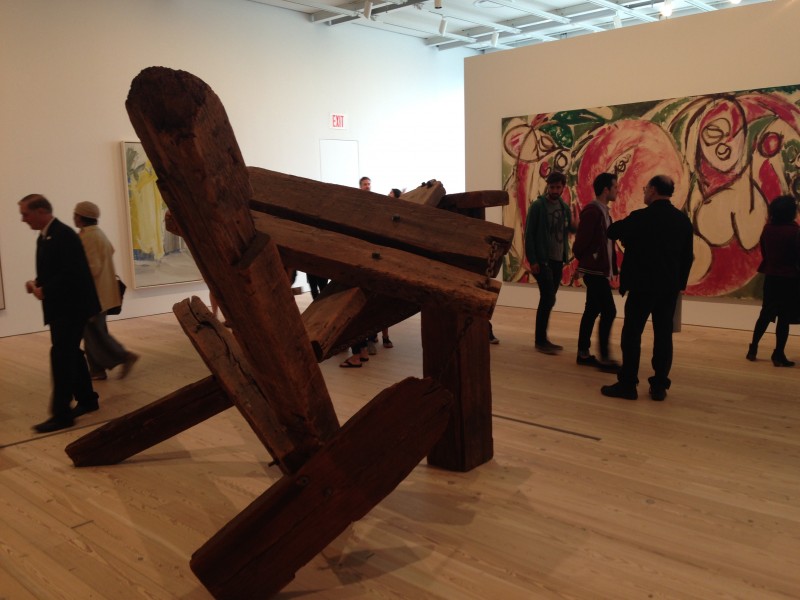 As reported in last week's Sunday Edition, First Lady Michelle Obama blessed the new museum with a speech and gentle shaking of a very important Whitney heiress during the opening ceremony. To commend Ms. Obama and her husband on their loyalty to the arts was a 16mm three-minute video by Howard Lester.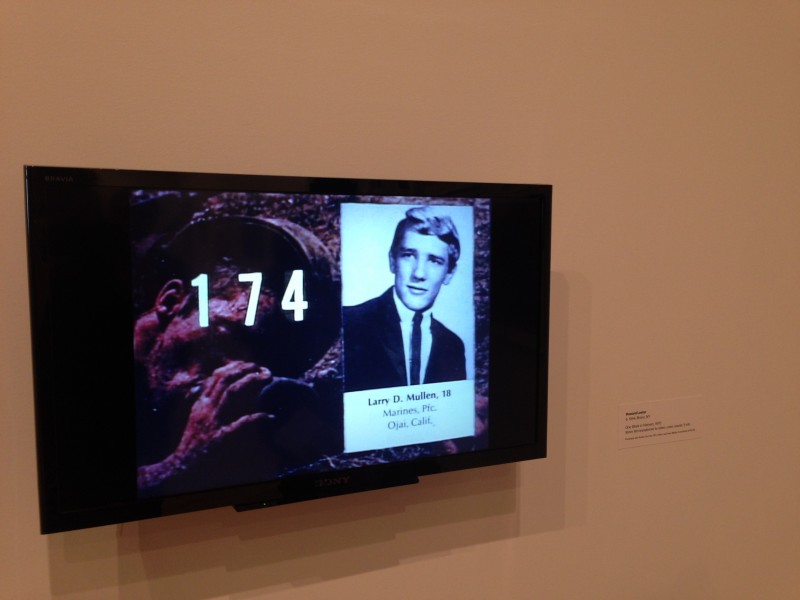 Entitled One Week in Vietnam (1970), the short film chronicles the hundreds of American casualties in combat spanning just seven days of the war by displaying body counts and flattering pictures of the deceased in single-second clips. "Big deal," faxed Mrs. Obama's office. "Hey, we might slack a bit on dead kids in uniform, but shit, we kept a war going that dwarfs 'Nam, or any other war the world bothered to write down!"
"We anticipated a potential conflict," said John S. Stanley, chief operating officer of the Whitney.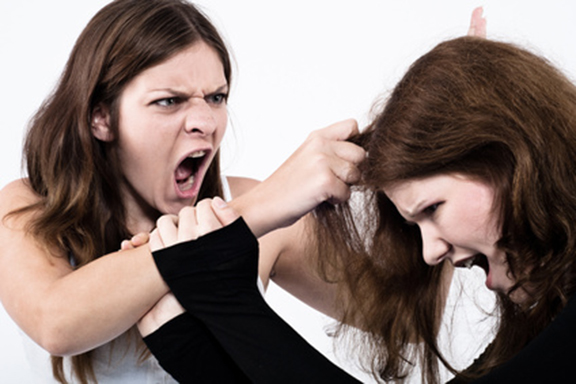 "So to curtail any association with the so-called 'unnecessary, barbaric, and devastating results of wars' with that of Vietnam, we've hired a current events mentor [above] to guide the opinions of those who might have reasonable criticism of the Obamas. Poor Barry, just can't win for losing . . . "
Feeling the fatigue? The late Mike Kelly graces us with More Love Hours then can ever be Repaid and The Wages of Sin (1987), an assortment of stuffed animals, thrift-store blankets, and handmade dolls stitched to canvas that questions the currencies of love and guilt.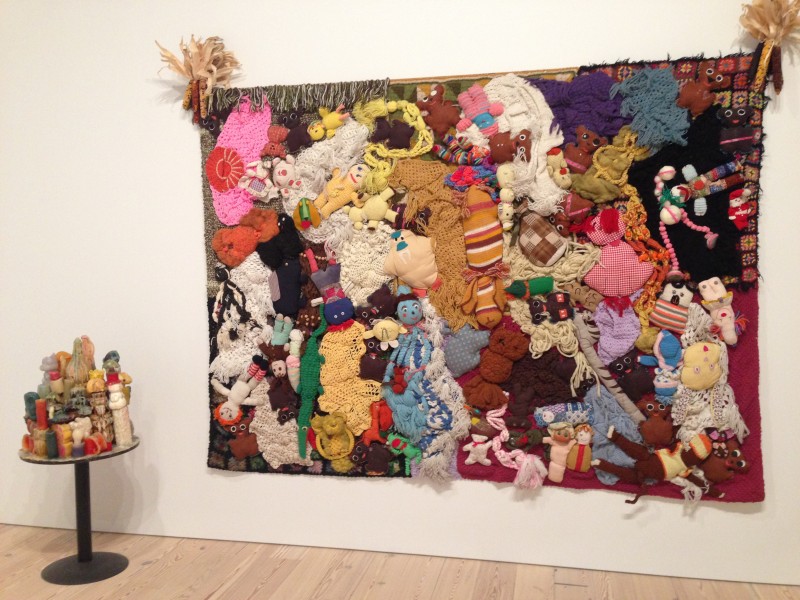 An avid sleeper, Kelly spent the end of his life explaining to courts and therapists his obsession with childhood toys. "I got no heat in my apartment," he rationalized. "I just dive into a pool of stuffed dolls and animals and bada bing, I'm warmer." Mr. Kelly took a nap in 2012 from which he didn't wake. "Too many soft things," the coroner stated.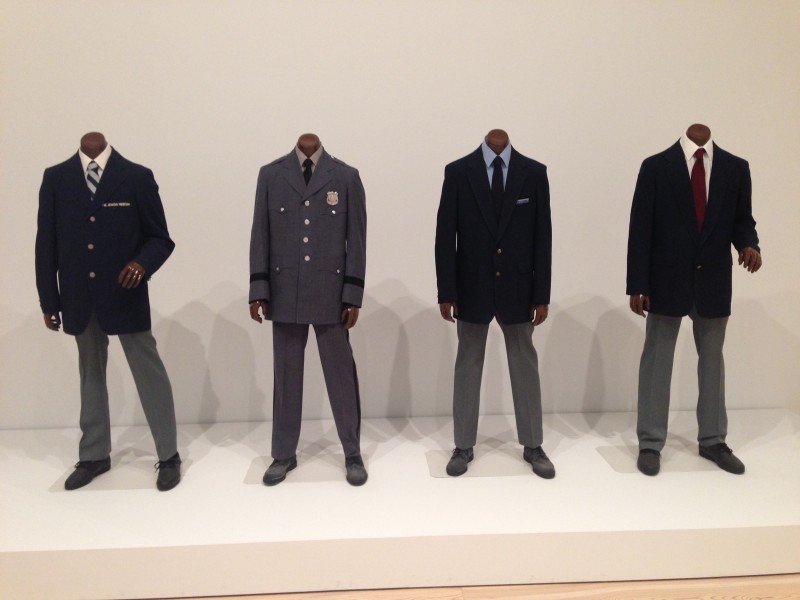 After years of petitioning New York's top art institutions, museum security guards finally got their demanded recognition. Entitled Guarded View, by Bronx-born Fred Wilson, the headless black mannequins supplement the demographics of the largely white, tourist museum audience. "Well I had heads on the figures", said Wilson, "but with the racial climate in this country I thought four Black dudes in a row might be a little scary, and let me tell ya, jail sucks."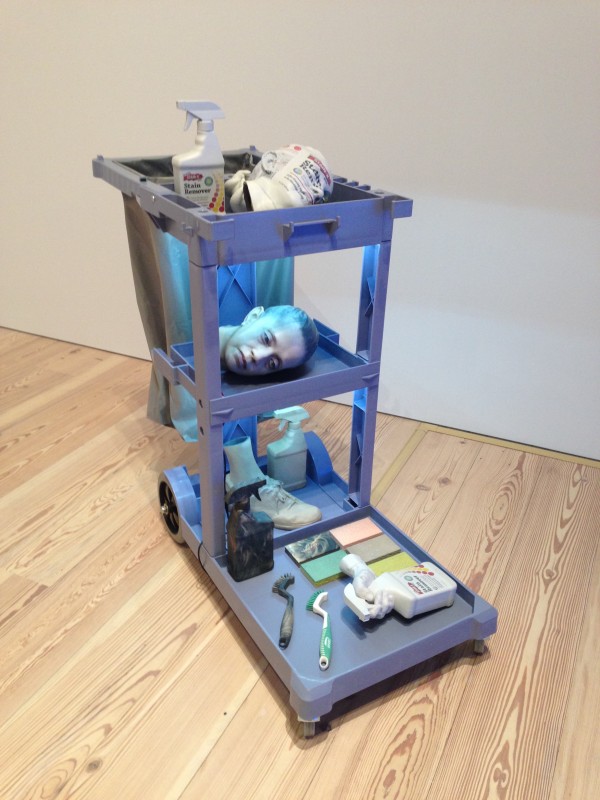 In theme of the anonymous museum worker, Josh Kline offers Cost of Living (Aleyda) (2014), where a janitor is accurately depicted as a severed head, right foot, and a variety of cleaning supplies. For this series, Mr. Kline interviewed various maintenance staff and used that information to create 3-D printings of their labor. At the time of publication, Mr. Kline is being held for questioning for a series of blue-collar disappearances in the New York metropolitan area.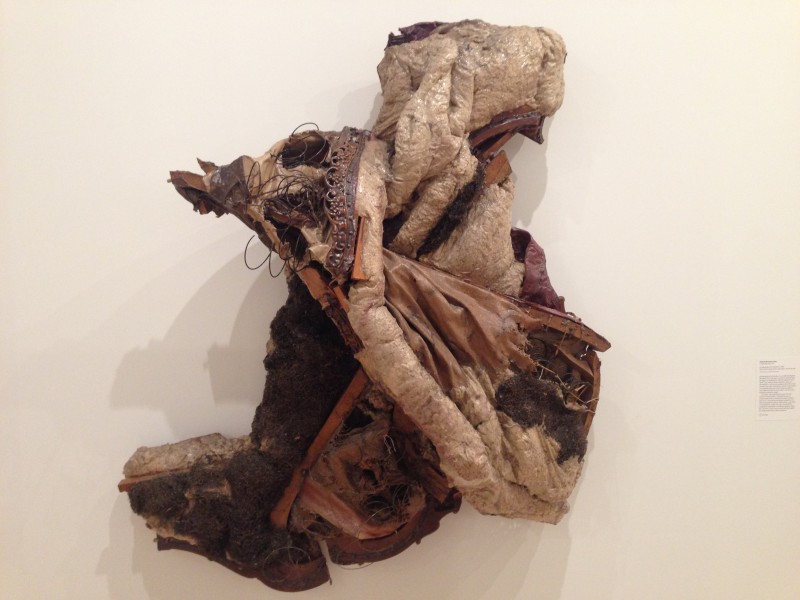 In Archaeological Find, Number 9 (1964), Raphael Montanez Ortiz presents his personal sofa after a cocaine-driven tantrum fueled by a missing remote that led to this love-seat disfigurement. "It started in high school," his mother wrote in her diary, to be released posthumously next year. "He'd lose a pencil and scale the school flagpole with just sneakers and a lunchbox, begging the good lord for mercy."
Senior to Oritz's, and in the same secondary school, is the revered assemblagist and sculptor Louise Nevelson. On view is Dawn's Wedding Chapel II (1959), a remarkable piece in a long career of repurposing and redefining discarded and inanimate objects. Ms. Nevelson quit art for good in 1972 after being denied the lead role of Fred, a junk dealer, in Sanford & Son.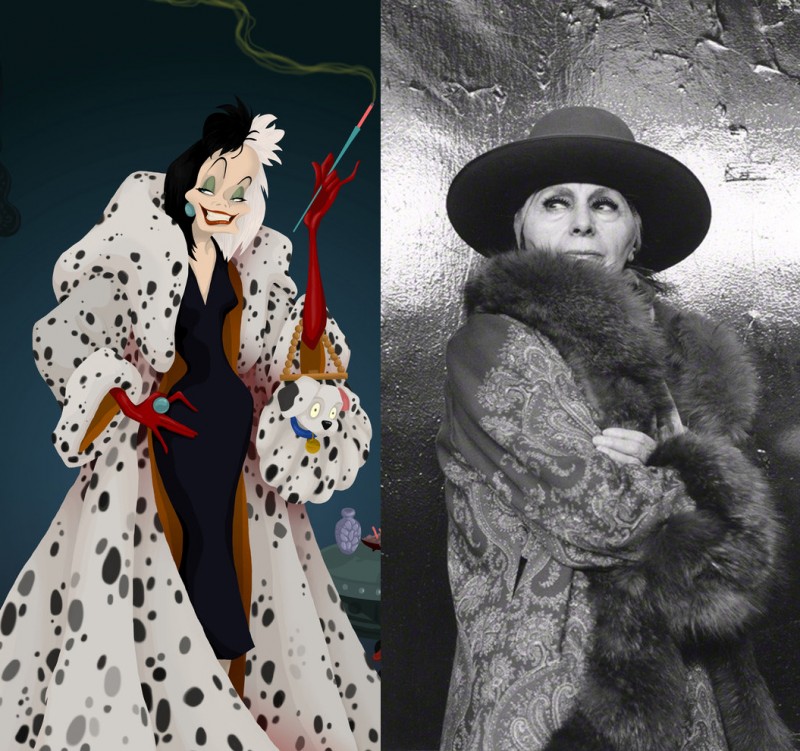 She was last seen at a Manhattan storage unit in the late 1980s, and her dreary but decedent attire is rumored to be the inspiration behind the puppy-fur-wearing Cruella de Vil in the film adaptation of 101 Dalmatians.
America is Hard to See is on view through September 21 at the Whitney Museum of American Art in New York, NY.