written by: Jasmine Eliza Lee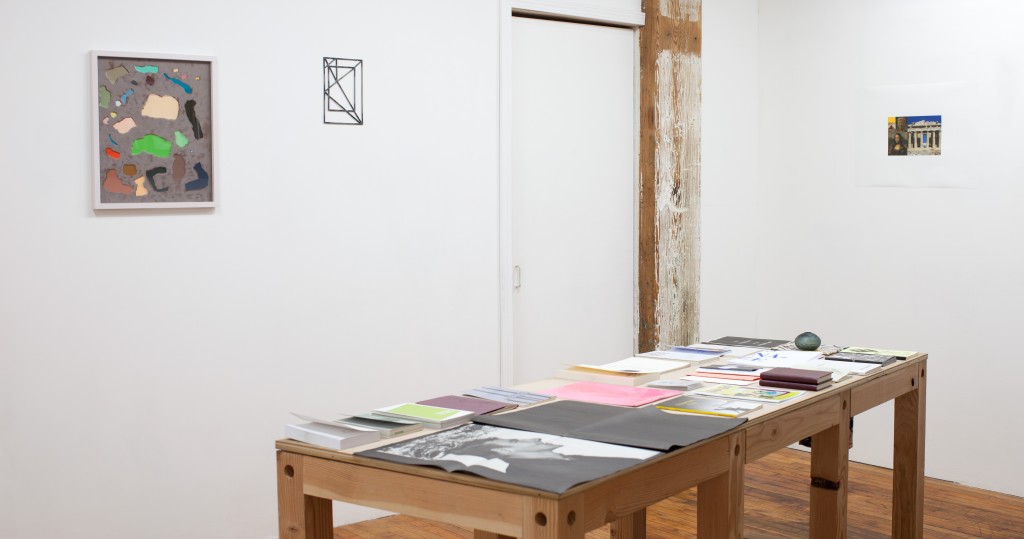 Friday, Oct. 28th marked the opening of Paul Theobold & Company at the Chicago artist-run project space Golden Age, featuring new work by Lauren Anderson, Robin Cameron and Paul Stoetling. In typical fashion, the event featured good work, good people and good vibes (if you're in the area check it out before Nov. 30). This last opening, however, was bittersweet as we all savored the occasion both in sadness and celebration. Paul Theobold & Company will be their last opening; after four years of operation, Golden Age is closing their doors.
Like many others in the Chicago community and abroad, Golden Age has made quite an impression on me since before I relocated from San Francisco to Chicago in 2009 (back when I was still getting photo updates on my Flickr feed). From the first time I visited to drop off issues of Hamburger Eyes to a subsequent year of working there, I have become well-acquainted with the project and the people behind it.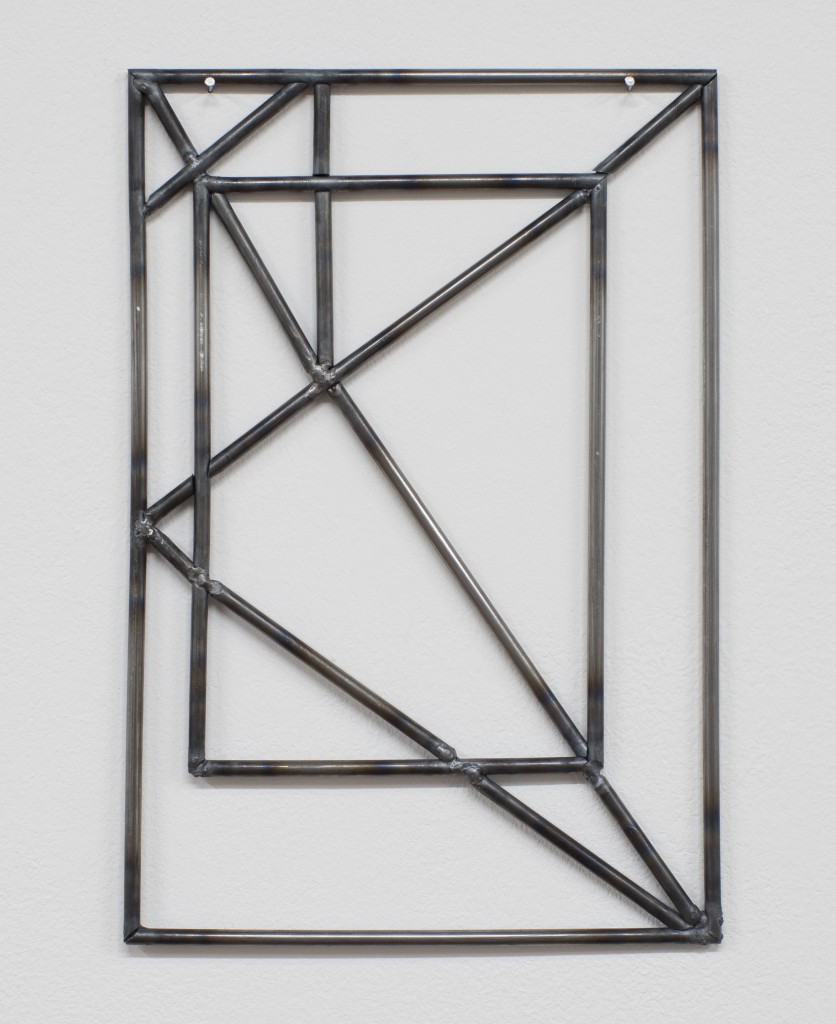 Founders Martine Syms and Marco Kane-Braunschweiler have had a vested interest in the art of living, a simple approach for enriching what you do. This lasting energy is a testament to their ability to cull interests from far and wide to a place right in front of you, be it on your bookshelf, wall, desk or screen. But Golden Age is more than a curatorial identity, in that regard.
Martine (who's from LA) and Marco (who's from Omaha) met in Chicago and opened Golden Age in 2007, while both were pursuing their BFAs at the School of the Art Institute of Chicago. Inspired by Ooga–Booga in Los Angeles (where Martine worked for some time), and the spirit of zine culture, the project started as a platform to get their friends' work out there, and they've since made countless more friends from all over the world.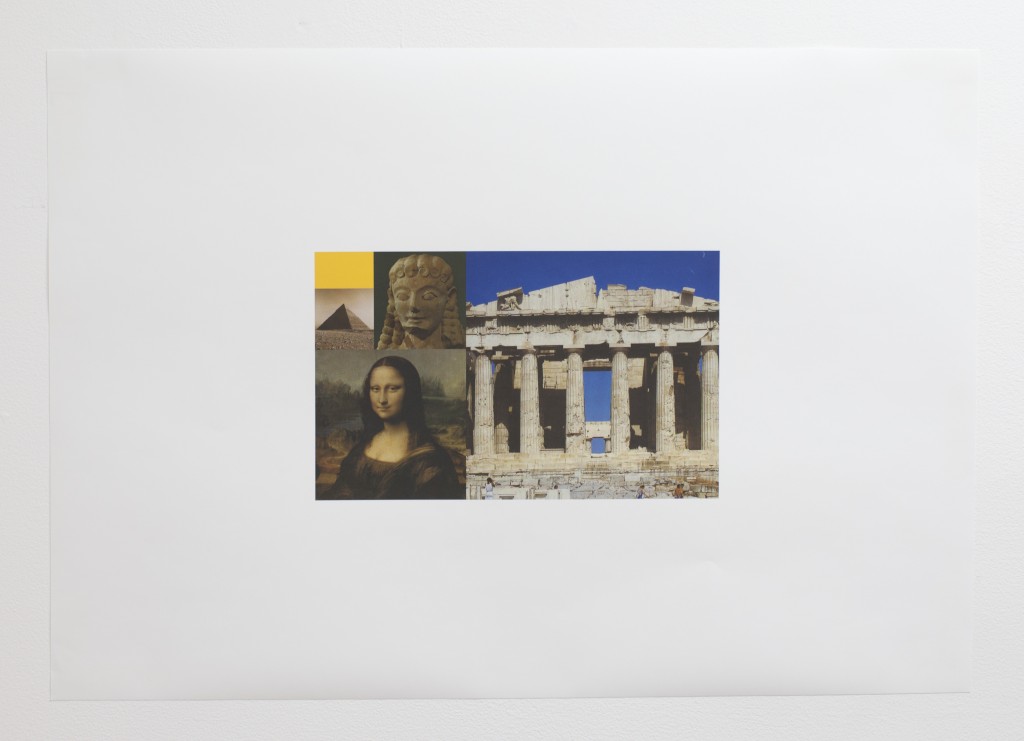 "There is something political about deciding that you're going to do something, and that was how we [Golden Age] started, just deciding that we were gonna do this, that we could do this, that we had the authority to do this and any time you make those kinds of actions — anytime you engage other people — that's political." That was Martine, at a recent Hearth & Shelf event (hosted by Summer Forum) in their little Pilsen apartment, in response to a passage on political art from  Erik Lindman's recently released book On Painting. In short, there's no sense in being political when you already are.
Martine's claim has stuck with me since, evoking a sentiment that has marked Chicago as a destination for emerging alternative spaces and independent projects. As younger members of the art community, Golden Age and their respective peers, aren't around to make any overtly contrarian political statements on galleries or commerce, but are merely exercising their will to engage in something 'bigger' than what they would normally be given.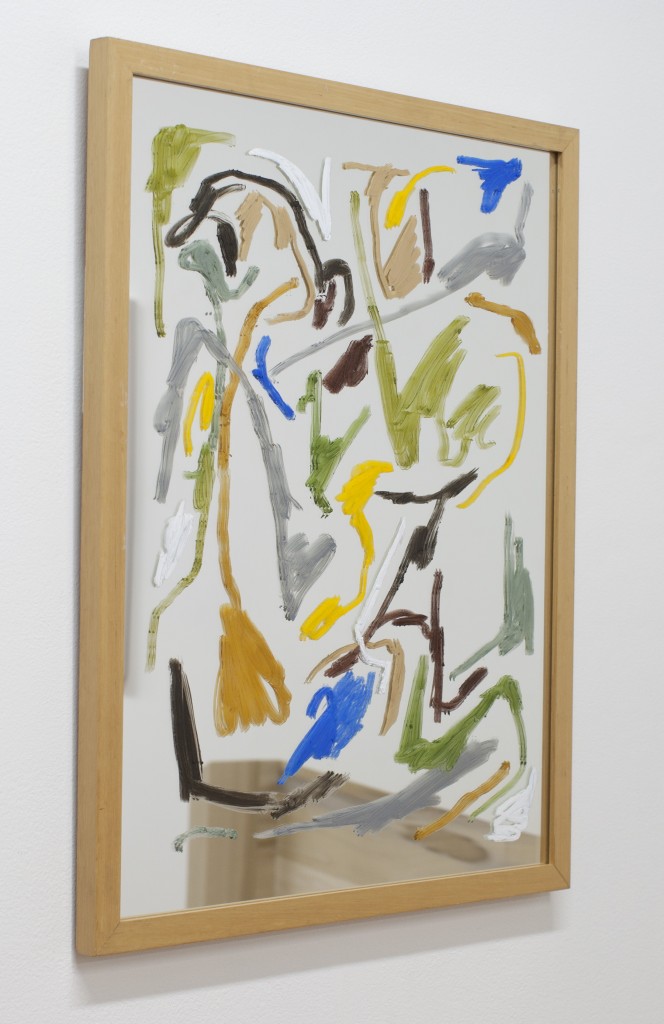 Perhaps it's the 'Mid' in Midwest that exudes a pseudo-DIY attitude, with a lot more sophistication while also circumventing the traditions of conventionally stodgy art discourses. This attitude is akin to those ranging from Siskel & Ebert's 'thumbs-up/thumbs-down' to the burgeoning community of new media artists in this city. It is a distinctly Chicago way of tailoring all that needs to be said in a simple, effective, and most importantly, practical manner — for the people, by the people regardless of where you're from.
To quote former Chicagoan Nicholas O'Brien, "Some of this indifference that often occurs between those 'within' an art circle and those 'outside' lies in the acceptance that Chicago and the Midwest are not considered international cultural landmarks. As a result, I think one finds more projects in Chicago that are inherently invested in the idea of community building and DIY participatory events." (Read full article here.)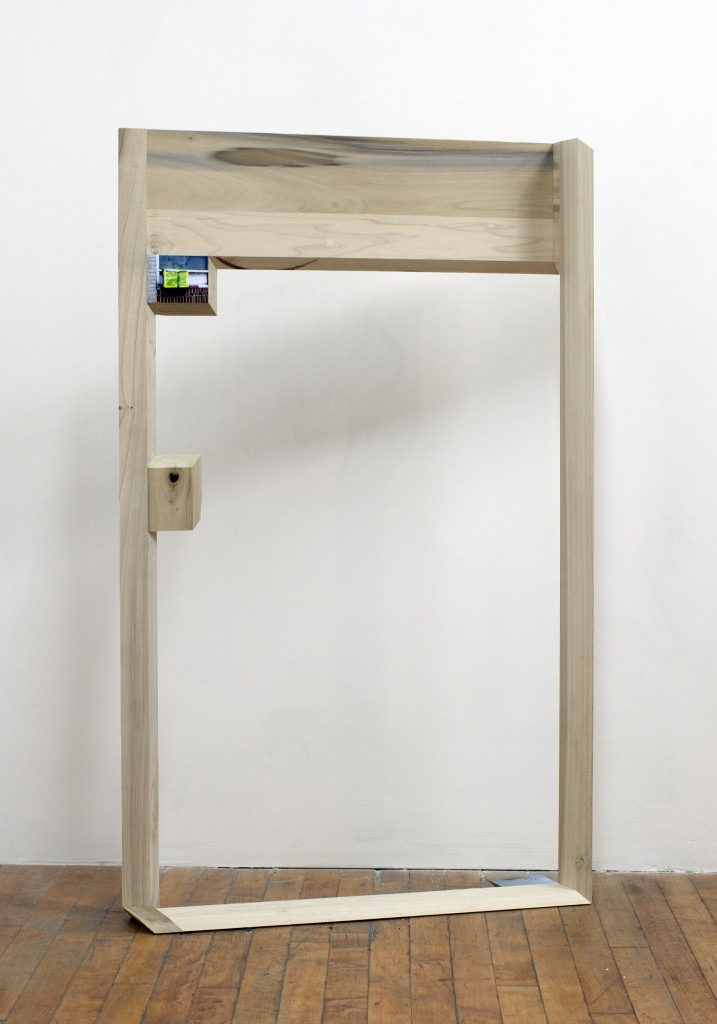 Thus, hailing from a 'peripheral second-city', Golden Age has garnered much international attention participating in events like the New York Art Book Fair and the Museum of Contemporary Art Chicago's "Here and There" exhibition series, and has conversely facilitated a range of international dialogues through exhibitions, events and artists editions all converging in Chicago. This is evident even in their inventory of artists books, which more or less exemplifies that this 'Chicago-style' attitude is not unique, but shared amongst a transnational set of artists, writers, thinkers and makers who are young at heart.
Featuring programming found nowhere else in this city (or country), their prolific bookstore model has served as an optimal collaborative workshop to showcase a variety of works from emerging artists and curators to internationally distributed publishers (cult of Printed Matter, etc…), and their own publishing endeavors, just to name a few things they've got going on. To give you a taste, here's a short list of my favorite projects off the top of my head:
Kaugummi
Books
Retrospective
Twice Removed: Survey of Take-Away Work
(curated by
Karly
Wildenhaus
) Pia Howell:
Cool Ranch
Paul
Cowan
:
Alla Prima
Martine and Marco's book
Reference Work
(co-published by the MCA, edited by Zachary Kaplan) Lauren Anderson:
Faux Weirdo
Jon Rafman's
Sixteen Google Street Views
(published by Golden Age)
Bradley
Duncan
'
s
modular table system, built for the store (you can view their full list of projects on the
Golden
Age
website
)
Their current exhibition, Paul Theobold & Company, is perfectly situated in the tiny project space. On the cool white walls of the store are new sandblasted works by Chicago based Lauren Anderson, whose work has consistently fallen outside the confines of painting, sculpture and anything else you wanna call it. Through a fuzzy array of colors and irregular forms, her pieces suggest the process of addition through experimenting with unconventional subtractive methods and materials, located somewhere in the contrasting depth between shards of ripped construction paper and the sandblasted impression it leaves on a pane of glass.
Where Anderson's pieces begin to play with depth, LA based Paul Stoetling's optically puzzling wooden sculpture stands up straight on its own despite its illusory flatness, a flatness that calls to mind a giant picture frame for the comically tiny photos adhered to it. Also on the walls are two works by NY based Robin Cameron — whose one piece refer to representations of monumental forms long dead through the appropriation of photographic images in an almost graphic analysis.
The exhibition title pays homage to the post World War II publisher and bookstore that welcomed legendary emigres to Chicago, individuals who would come to influence modern art, architecture and design as we know it today. From Golden Age's press release:
"For us, modernism means having the authority to pick and choose from all of history, regardless of convention, and using what is most appropriate for each new project. When history is so readily available and flattened by the immediate forms of reception, anachronism characterizes our current day. We enjoy the 'misplacing' of customs, people, and objects. Instead of fantasizing about traveling to 1750 with a computer, we disrupt the contemporary with books. As Golden Age comes to a close, we invite you to look to the future, by acknowledging the past."
I think this very aptly sums up the project up to this day, as it is already a part of our past. And although I am sad to see one of my favorite meeting places go, I am also celebrating the wild success of Golden Age, Martine, Marco and a community whose love and support fosters productivity and conversation that can be found in a city like Chicago.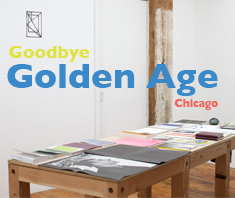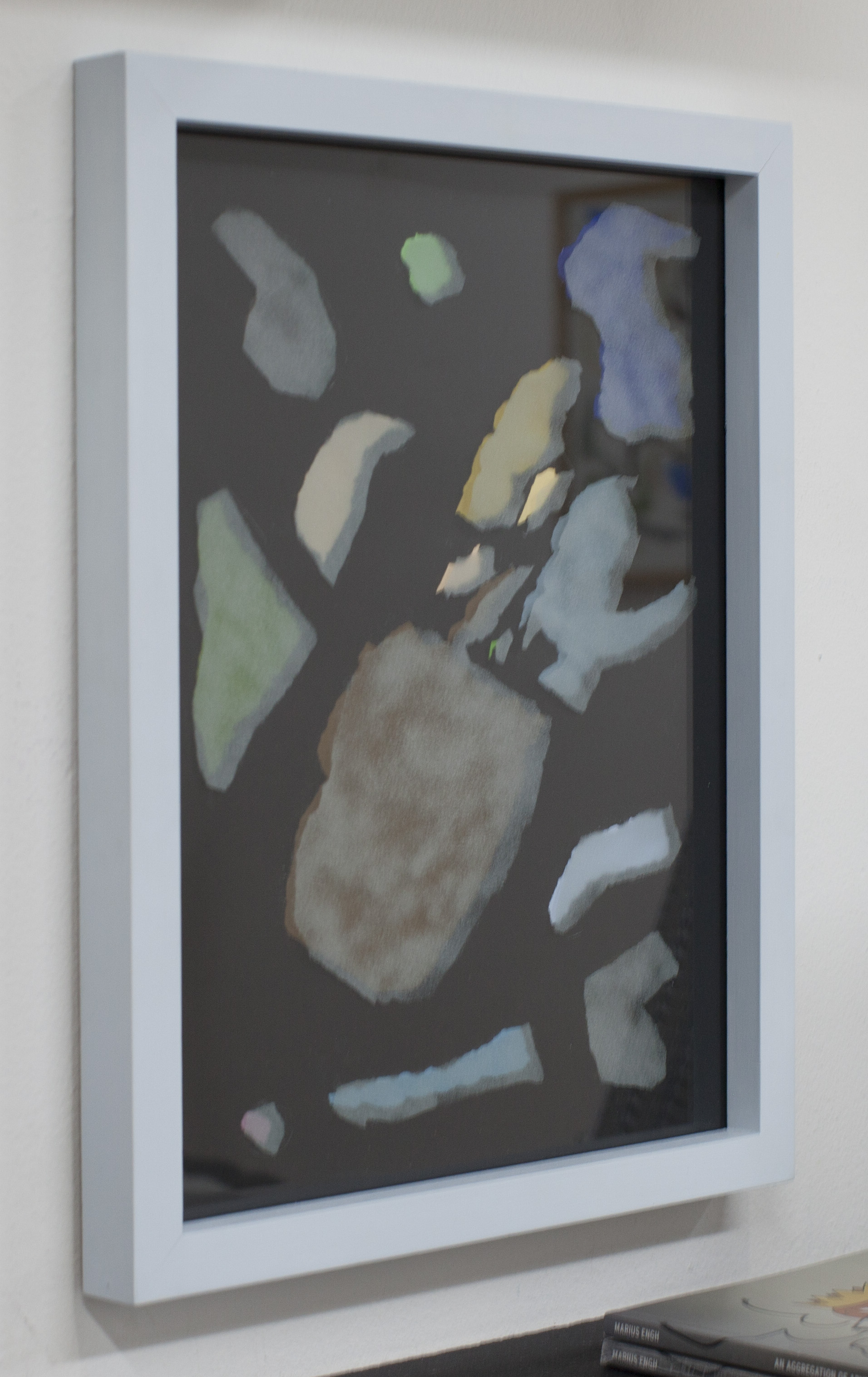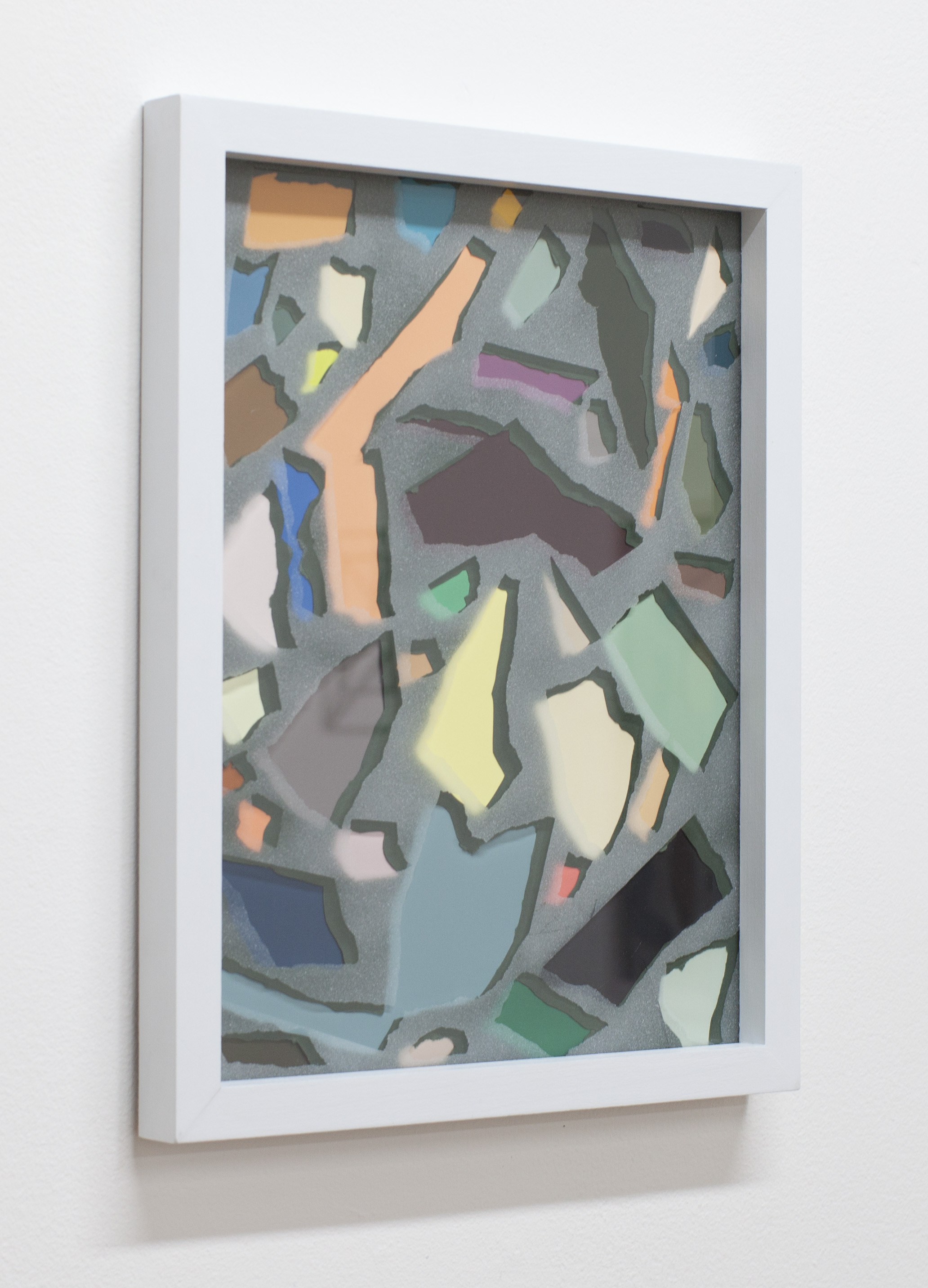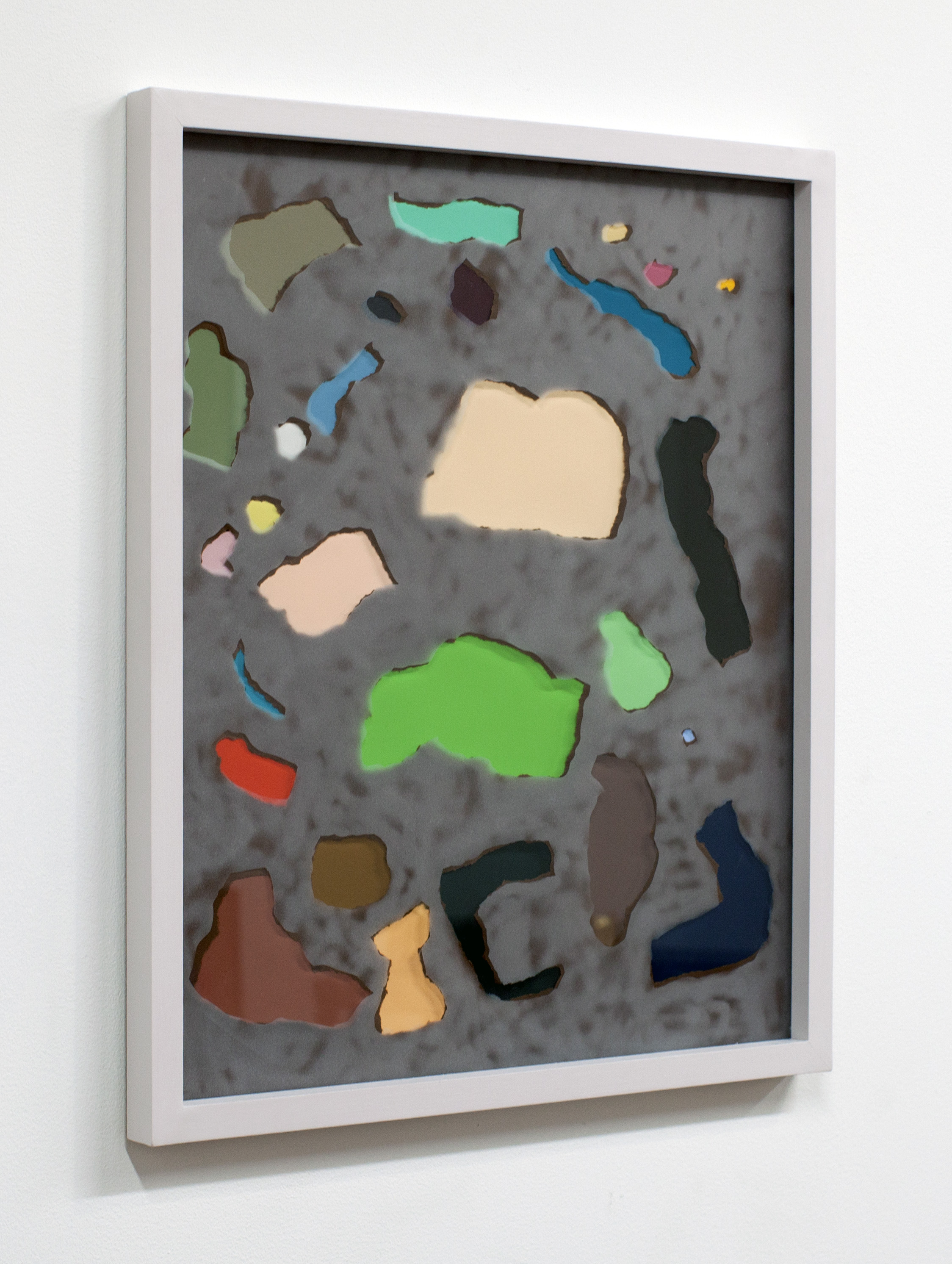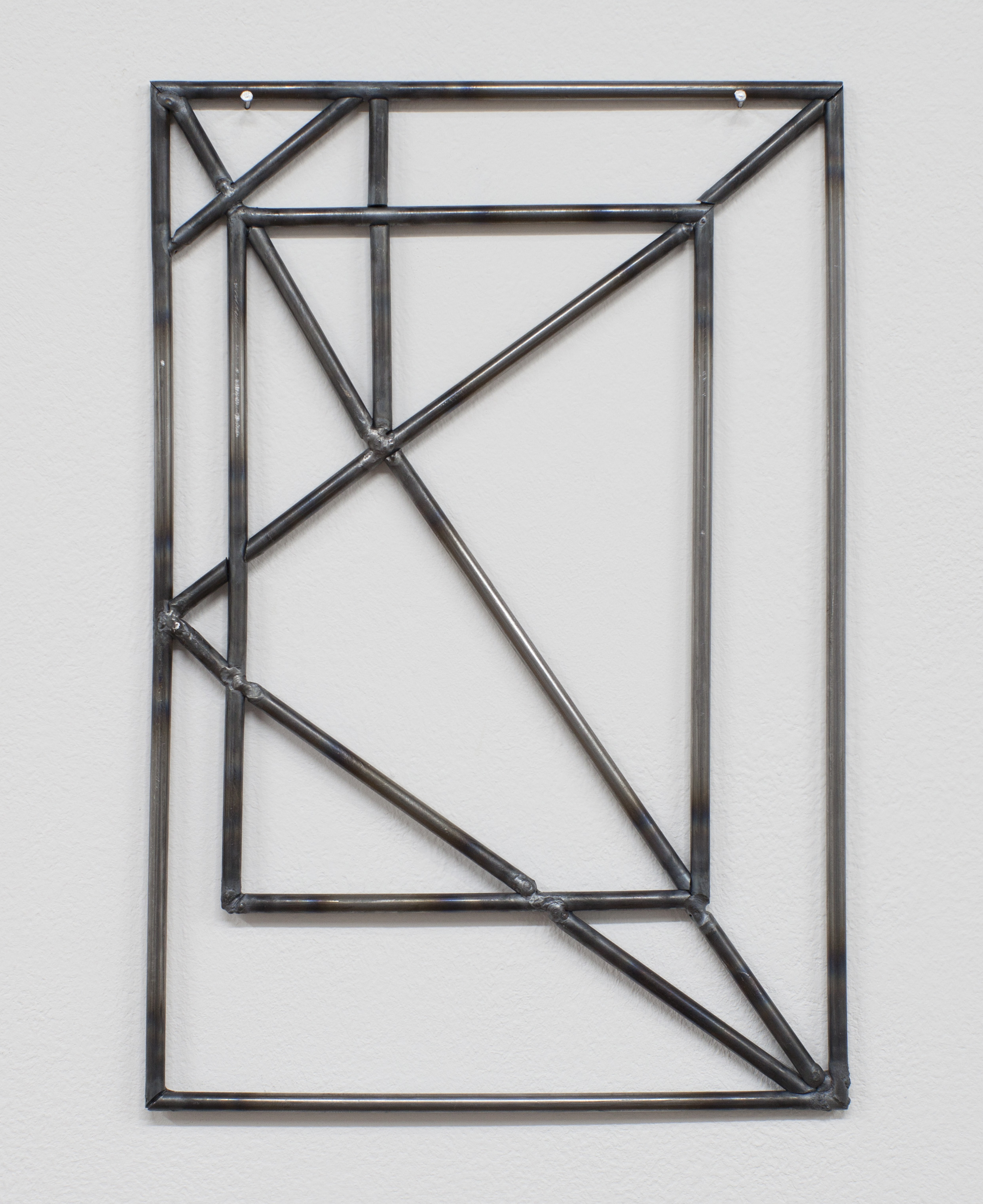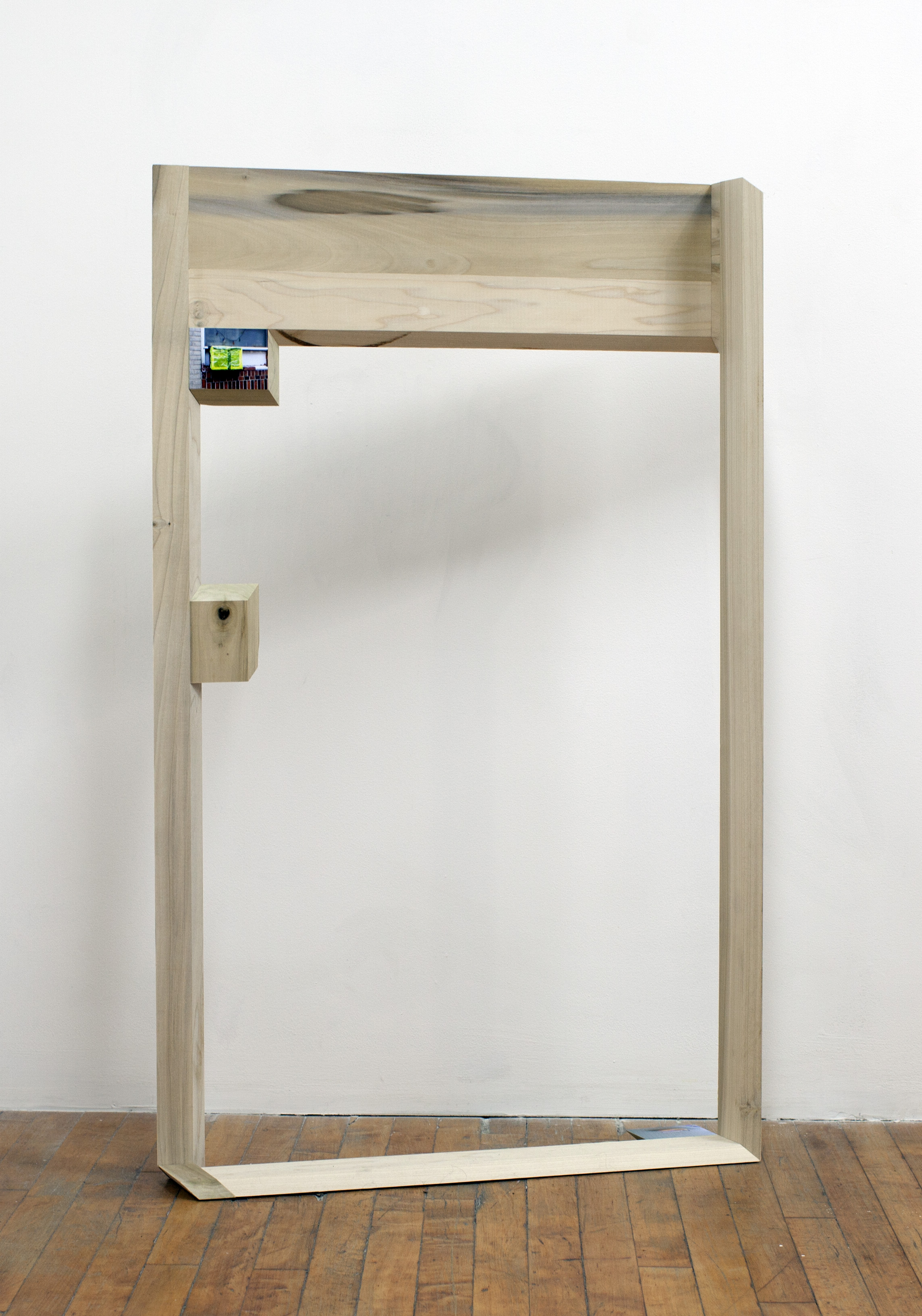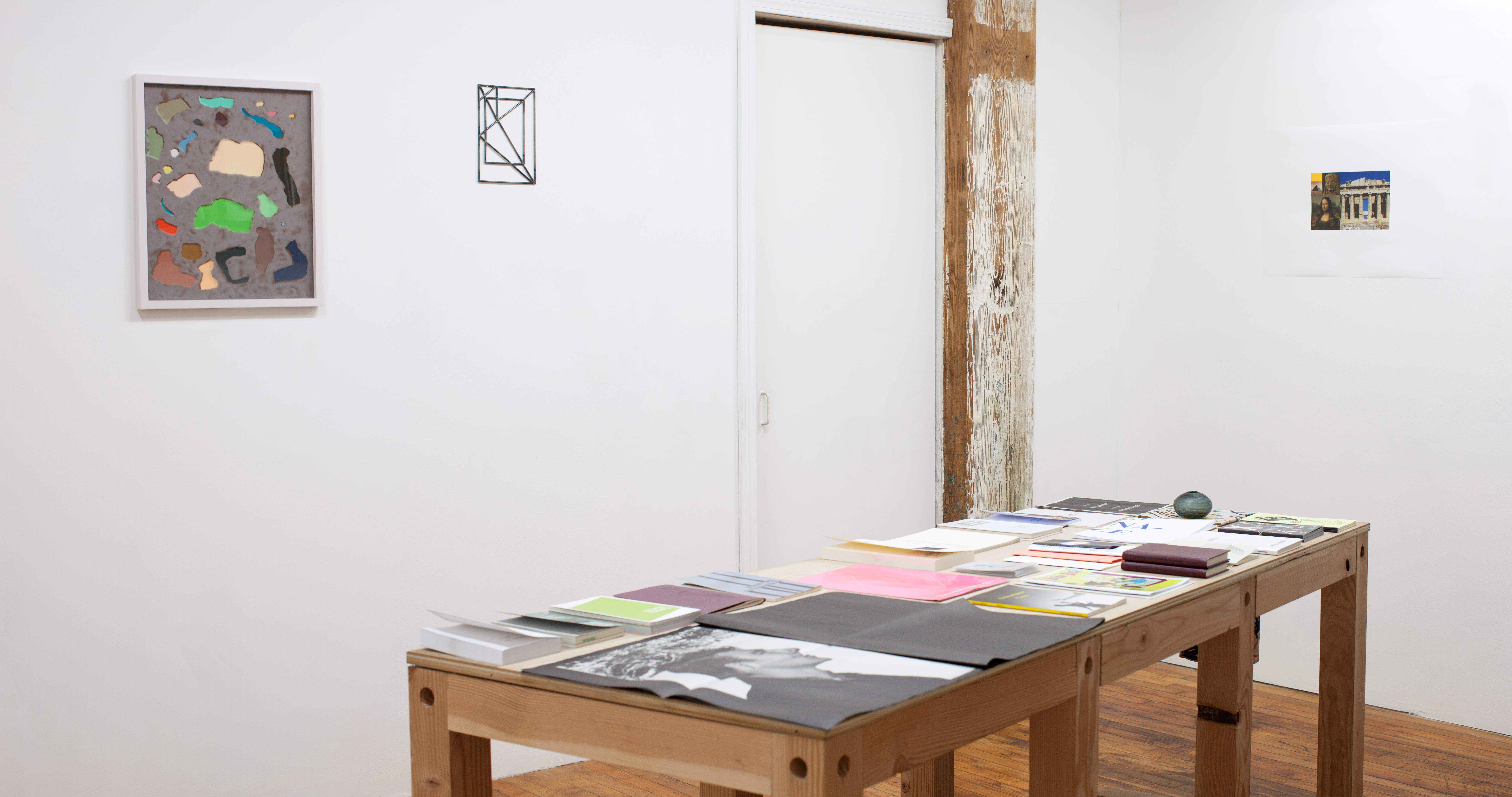 Paul Theobald & Company courtesy of Golden Age.