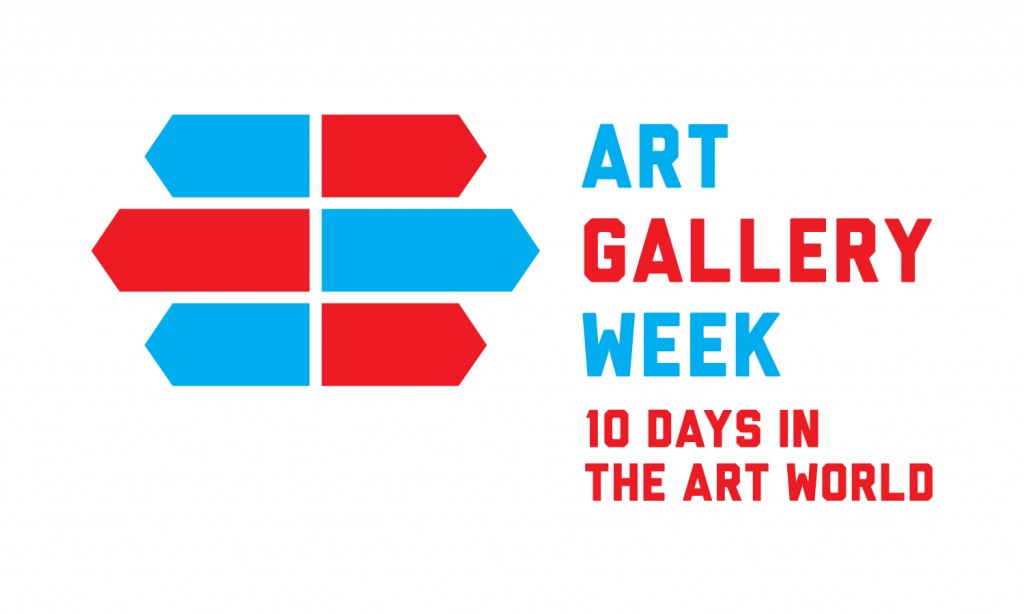 We are gearing up for Art Gallery Week which starts this Wednesday and 36 internationally prominent Bay Area galleries located in San Francisco, Berkeley, and Oakland and will offer a full spectrum of solo and group exhibitions by each of the participating galleries. To highlight the participating galleries' exciting programs, special, one-time cultural events will be presented to the public. . Below is an interview with Karen Jenkins- Johnson who was one of the driving forces behind this much needed Bay Area wide art event.
What inspired you to create Art Gallery Week?
Art Gallery Week brings a sense of community. The Bay Area has a strong history of Art Movements born here coupled with a force of art galleries that showcase strong art programs.  The galleries in the Bay Area travel the world exhibiting our programs participating in prestigious art fairs such as Art Basel, Art Basel Miami Beach, Art Miami, Frieze, FIAC, Art Cologne, Art Dubai, Art Hong Kong, The Armory Show and many other important international art fairs. We have a wonderful array of galleries and we need to showcase them. I feel that Bay Area galleries are overshadowed by New York and Los Angeles, but we are competitive on the grand stage and we have wonderful galleries that collectors should know.
Important art movements were established in the Bay Area, the most important to date is the Bay Area Figurative Movement also known as the Bay Area Figurative School.  In the 1950s and 1960s, a group of artists abandoned The Abstract Expressionist style, and returned to figuration in painting.  The First Generation Bay Area Figurative School artists were: Richard Diebenkorn, Wayne Thiebaud, David Park, Elmer Bischoff and James Weeks.  Encompassing two decades this movement also included The Bridge Generation and The Second Generation, including such artists as Paul Wonner, Nathaniel Oliveira, Frank Lobdell, Bruce McGaw, Joan Brown and Manuel Neri.
It is thought that these artists helped debunk the evolving Abstract Expressionist to pave the way for Pop Art, Conceptual Art, New Image Painting and Neo-Expressionism.
Another important art movement to be born out of the Bay Area is the Funk Art Movement, which was a regional movement, most predominant in Northern California. Artists began to paint objects rather than abstract forms.  The term was derived from the jazz musical term "funky"; i.e, passionate, sensuous and quirky.  The Funk Art movement was unique in the 1960s and included such artists as Jess, Jay DeFeo, Bruce Conner, Peter Voulkos and Wallace Berman. The movement obtained national attention in 1967 with Peter Selz.'s Funk Show in Berkeley.
Since then contemporary Art Movements in the Bay Area have included Environmental Art. Silicon Valley's technology has had a large influence with video and the Internet. In addition, there is a redefining of craft-based art, such as using knitting to create "urban" graffiti installations.  Major contemporary artists include Barry McGee and Margaret Kilgallen, both of whom are part of what is called the "Mission School", an art movement centered in the Mission District.
I also wanted Art Gallery Week to be a benefit for art organizations educating children in the arts. California budget problems have devastated arts in the schools, so children are not receiving basic education in the arts, which is vital. We have selected SFArtEd and Creative Growth as recipients for the "Art Box" supplies.  Each gallery will have an "Art Box" accepting donations of art supplies to be donated to these organizations. Collectors can also make financial contributions directly to the organizations in honor of Art Gallery Week.
How were the participating galleries in Art Gallery Week Chosen?
There are a lot of galleries in the Bay Area. We cast a wide net in the cities of Oakland, Berkeley and San Francisco.  Oakland and Berkeley have a pulse on the young art scene.  San Francisco has established galleries with programs featuring established, mid-career and emerging artists.  Galleries were chosen based on their programs and how they represent the Bay Area with museums, institutions and art fairs outside of California.
There are quite a number of jam-packed days.
Art galleries are grouped by location. We want collectors to focus on a specific geography, enjoy the exhibitions and events within a few block radius in one or two evenings.  Art Gallery Week commences on Wednesday, October 3 with Pacific Heights, Jackson Square and North Beach Galleries during the day with three of the leading galleries in the Bay Area hosting open houses: Anthony Meier Fine Arts, Montgomery Gallery and Paul Thiebaud Gallery.
Also, on October 3, from 5:30 to 7:30 at Foreign Cinema we will have an Art Gallery Week kickoff party presenting 2012 Art Gallery Week Lifetime Achievement Award honoring Robert Bechtle for his outstanding achievements in the visual arts community and his many contributions to the Bay Area. Janet Bishop of SFMOMA will introduce him, and Ed Gilbert from Gallery Paule Anglim will be speaking as well. Bechtle is an internationally recognized iconic photorealist who was born and lives in the Bay Area; we are paying homage to his accomplishments.
Some of the Art Gallery Week events of note are:
1)    Saturday, October 6 events in Oakland and Berkeley with Chandra Cerrito Contemporary' 1-2pm, moderated artist talk led by Jessica Brier, Curatorial Assistant of Photography at SFMOMA, with artists Donna Anderson Kam, and Holly Williams.
2)    October 6, tours from 11:00 am to 12:30pm with Marianna Start, Tour of East Bay galleries starting at Pro Arts Gallery; and, 3:30-5 Dena Beard: Tour of East Bay galleries starting at Creative Growth Art Center.
3)    Wednesday Oct 10, Post and Sutter galleries with events all evening from Meyerovich to Jenkins Johnson Gallery.
4)    Thursday, October 11, Gallery Paule Anglim 4:30pm poetry reading in support of Ala Ebtekar's exhibition; 5:30 pm George Krevsky Gallery, The Pleasures and Pitfalls of Collecting Original Prints, lecture by Robert Flynn Johnson, Curator Emeritus, Achenbach Foundation for Graphic Arts, Fine Arts Museums of San Francisco; 6-8pm performance, Cloning History a project by Jonathon Keats at Modernism Gallery, and  a talk by LSD legend Mark McCloud about Ever Gold Gallery's installation from Guy Overfelt.
5)    Saturday, October 13, 10-6 pm Crown Point Press open house walk through of The New Century exhibition and etching studio
I think it will be a lot of fun.  Do you plan on doing this annually?
We hope to.  We are starting to plan meetings for 2013.
OK, great.  I'm, hoping for a biannual.
Well, we will have to see what happens.  The art business changes so quickly.
Art Gallery Week is October 3 – 11.