Tomorrow, October 28th,  is the last day to see the exhibition: "Selected Furniture Sculptures 1979–2012" by John Armleder.  This is a fantastic exhibition composed of a collection of sculptural works that ride along the lines of installation and the ready made. Armleder explores a range of practices in displaying objects which creates new contexts of their purpose, bringing rise to their conceptual wealth.  In some works paintings are shown along side of objects exposing a hidden dialogue between the two which is not commonly seen in our lives.  In others ordinary objects are displayed on polished pedestals which raise a consciousness about the quality of form, materiality, and color, raising awareness of the objects within the space.  It's interesting that Armleder describes his work as "Furniture Sculptures" because this title somewhat retracts from some of the pieces in the show, but this exhibition is a must see if your in New York.  Read more in the release below.
Artist: John Armleder
Title of Exhibtion: Selected Furniture Sculptures 1979–2012
Venue: Swiss Institute, New York
Exhibition Dates: September 13 – October 28, 2012
Website: http://www.swissinstitute.net/exhibitions/exhibition.php?Exhibition=123
Press Release Excerpt:
Swiss Institute proudly presents Selected Furniture Sculptures 1979–2012, the first New York solo show of John Armleder in eight years. The exhibition will feature highlights of an open chapter in the Swiss artist's oeuvre, showcasing the breadth and vision of the furniture sculptures from 1979 to the present.
The exhibition is curated by Swiss Institute Director Gianni Jetzer in close collaboration with the artist and consists of both historical and new works as well as two restitutions of historical pieces reported as missing. Several works in the exhibition were initially produced in the 1980s on the occasion of Armleder's solo shows at John Gibson Gallery on 568 Broadway, thus retracing the artist's exhibition history in New York.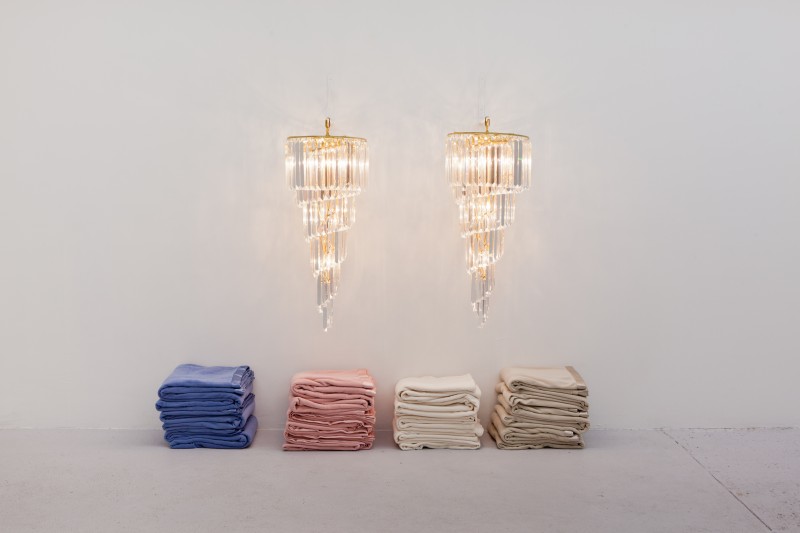 –
Contributed by Gregory Ito