As the name of the space alludes, Important Projects is showing just that. Now, how is one to denote what is truly important or not? For the sake of "art reviews" as such, let us just say that it means that the exhibitions in the space have something to say, and that what they are saying is important. Meaning, something said here is worth knowing about because of the greater issues that may be at play, such as existential crisis, capitalistic whoring, social conundrums or perhaps political anarchy. Then again, perhaps it is the lack of obvious monikers that makes the issues more blatant. Cues hint at ideas, while even subtler clues reference, yet there are no big visual statements here. The press releases are poetic artworks in and of themselves, conceptual language fragments that enhance, but in no way explain the visual narratives on display. Both artists' work taps into a current aesthetic that is fascinated by all that is deplorable about abject consumerism and using it to gain access to the phenomenology of blatant kitsch and a sense of the real world all at the same time.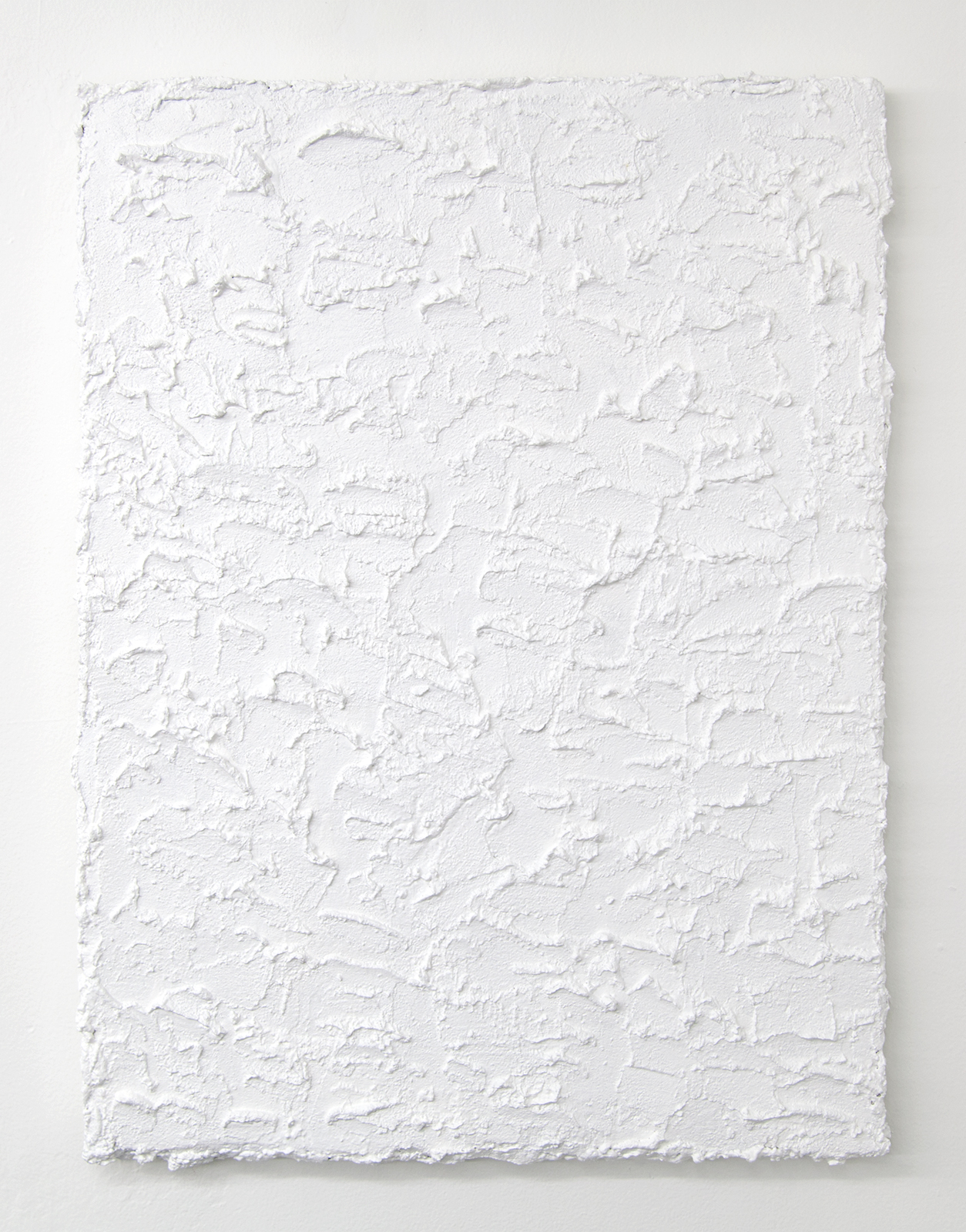 MacKenzie Katter's exhibition, "The Vocalist" is in the larger of the two small galleries. The appropriation of a Dole pineapple advertisement is an all-encompassing metaphor for everything from bad 1980s tropical theme romcoms, to Miami Vice to childhood fruit-cups to the demise of seasonal eating in favor of access to imported and exotic fruits all year long. A film of the sunset is not quite as beautiful as television would allow because the real version before us is clambering with people and industry in the foreground. A smaller canvas nearby appears to be a replica of cheap stucco—the business trip to Cancun (or Santa Monica or Hawaii) is not at all as exotic.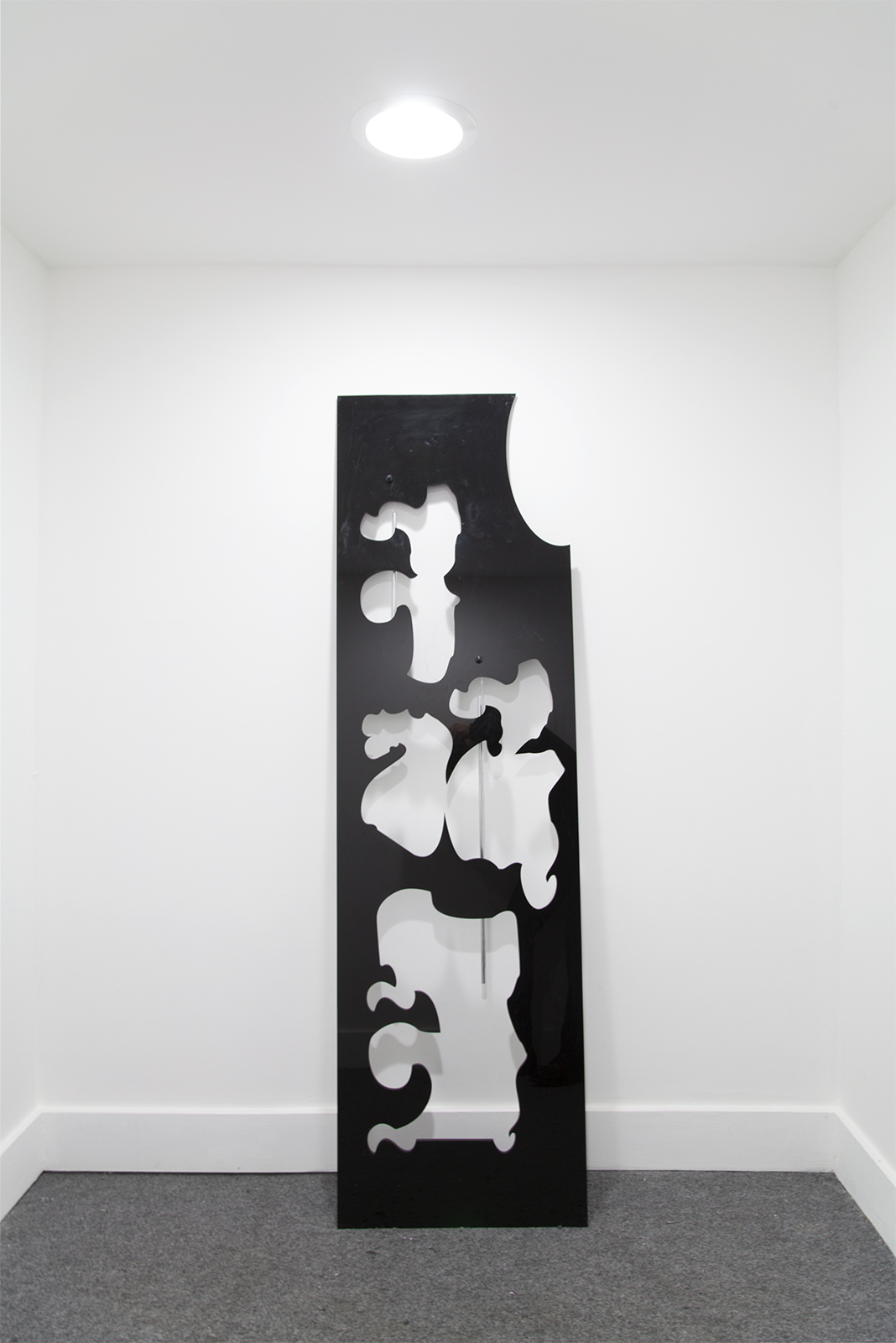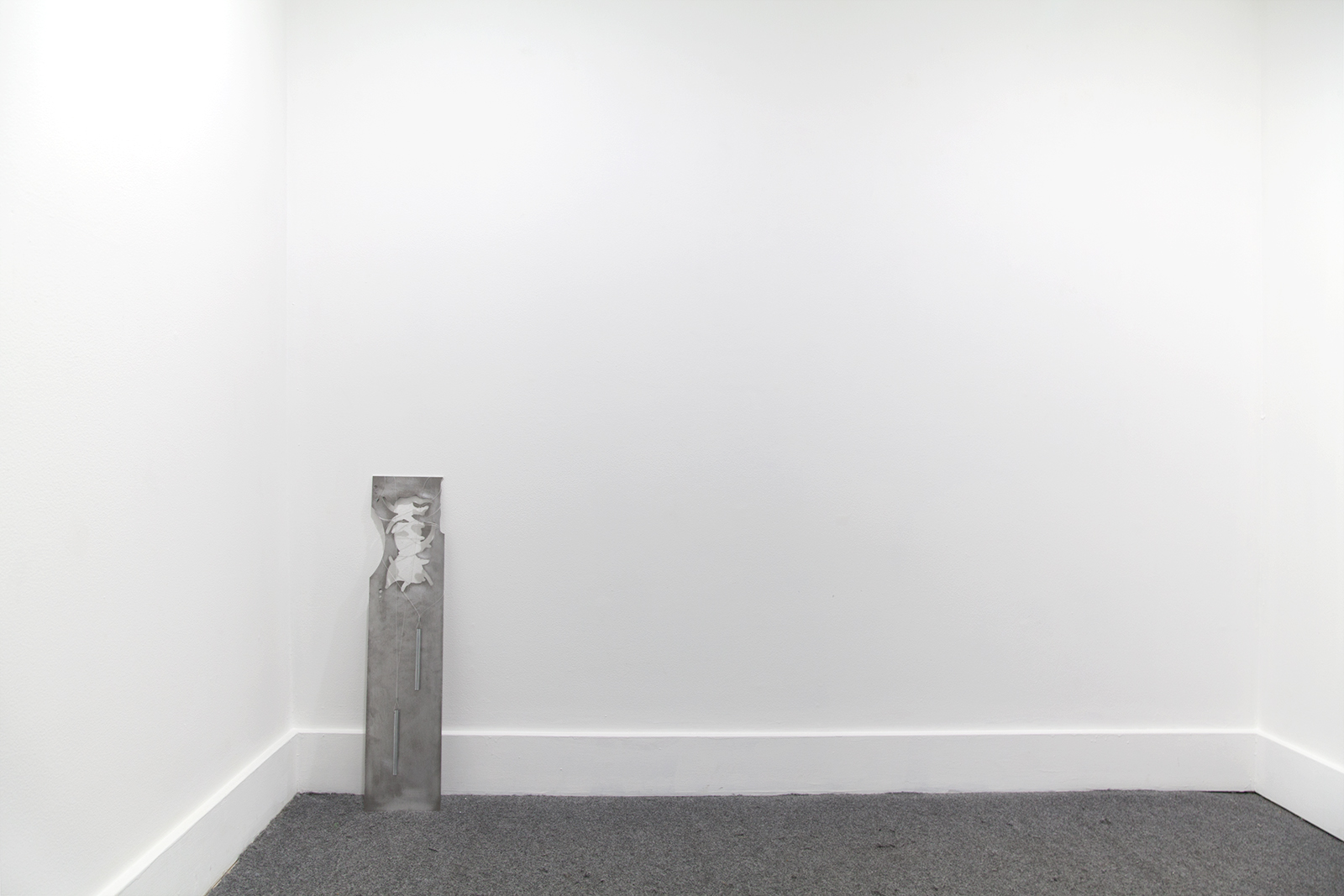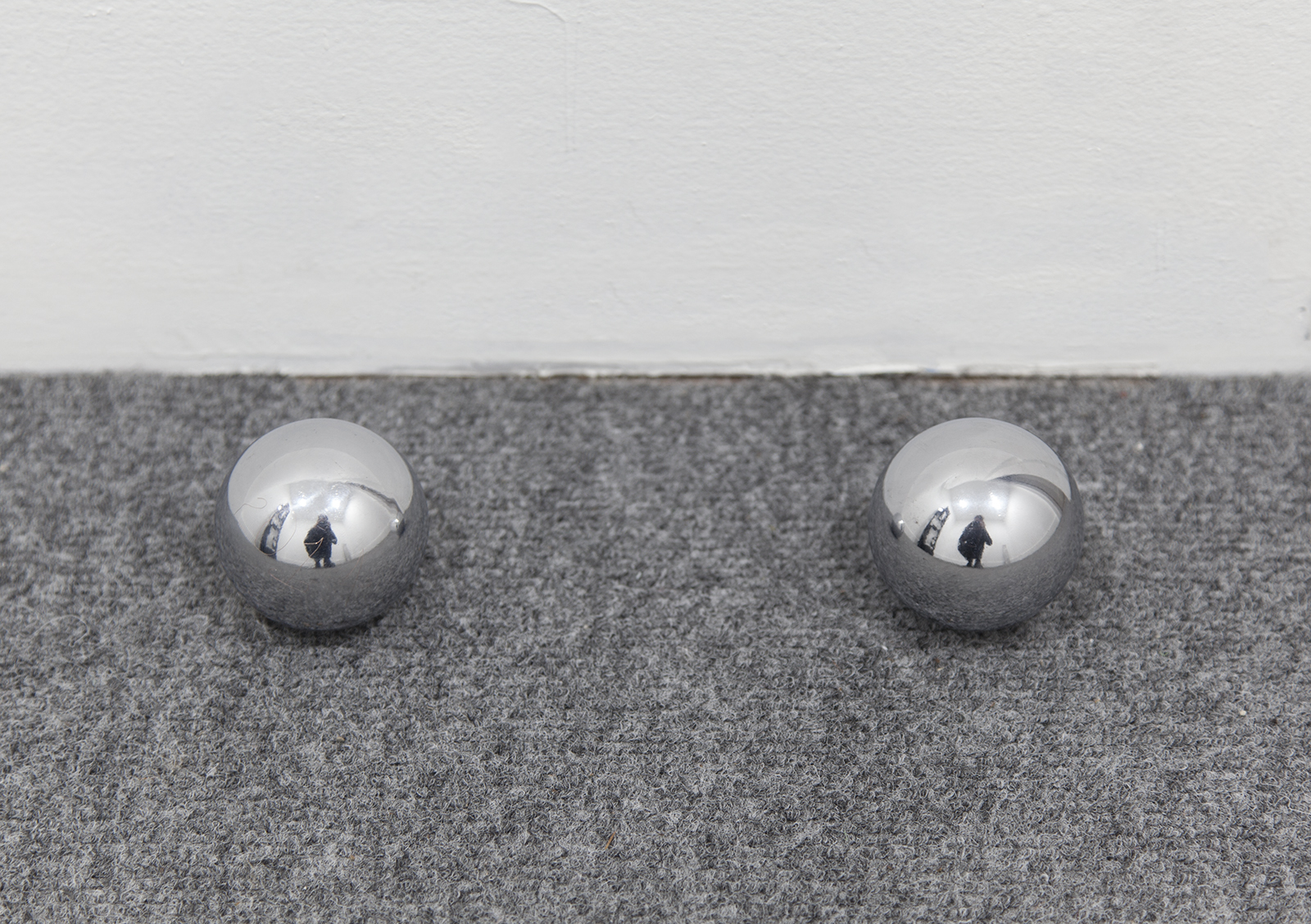 Valerie Keane's "Spells to Protect Against Unkind" is in the tiny gallery. Proto-magical wind chimes lean against the wall. Dysfunctional here, they are denied the movement they would gain outside in the wind and act as ritualistic markers for gaining pause in the vestiges of post-modernity. Prompted by a quote from Franco Berardi's "After the Future", the work is emblematic of the strife for comfort in the wake of more stated times, when eras were questioned and for which since then, the sense of loss and displacement for what to call the era we are in now is most evident.
Valerie Keane and MacKenzie Katter is on view through February 28, 2014.
For more information visit Important Projects, Oakland.