James O. Clark, Luis Miguel Bendana, Harry Finkelstein, Donna Huanca, Elizabeth Jaeger, Brian Kokoska, and Jasper Spicero
"Paging Yolanda"
Johannes Vogt Gallery
526 W 26th Street Suite 205, New York, NY 10001
Reception: June 18, 6 pm
June 18 – July 17, 2014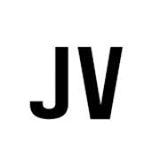 Wednesday, June 18, Johannes Vogt Gallery hosts a reception for "Paging Yolanda," a group exhibition conceived collaboratively between the gallery and included artists. The exhibition takes its structure from a traditional children's game, "Heads Up, Seven Up," in which a kind of analog social networking and role-switching occurs. For the exhibition, the rules of the game are reconfigured as follows:
1. Find a space for an art show
2. Pick one artist
3. The artist picks the following artist
4. Repeat step 3 until seven artists are selected
5. Each artist exhibits work
Applied to the context of art exhibition, the game allows for transparency towards the selection of exhibition space, the inclusion of artists, and the relationships between involved entities. These factors, always present in the organization of art and its exhibition, become intentionally evident through the formula of the game and its results.
Exhibited work includes painting, sculpture, light art, and performance.
The exhibition remains on view through July 17.
For more information, please visit the gallery's website.
Recent SFAQ Picks:
–SFAQ Pick: "Irresistible Forces" solo exhibition by Tamra Seal at Interface Gallery, Oakland.
–SFAQ Pick: Todd Lavine in Conversation with Sean McFarland at 1038, San Francisco.
–SFAQ Pick: "Verge" group exhibition at Munch Gallery, New York.