Aaron Finnis, Charles Gute, Matt Lipps, Sanaz Mazinani, Simon Pyle, Stephanie Syjuco, and Margo Wolowiec
"ONES AND ZEROS"
di Rosa, Gatehouse Gallery
5200 Carneros Hwy, Napa, CA 94559
Reception: August 2, 6-8 pm
August 2 – September 28, 2014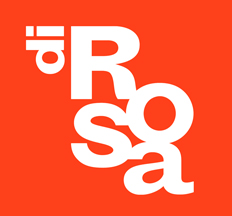 Saturday, August 2, di Rosa hosts an opening reception for "ONES AND ZEROS," a group exhibition of Bay Area artists addressing the impact of digital technology through relatively traditional artistic means. Artists Aaron Finnis, Charles Gute, Matt Lipps, Sanaz Mazinani, Simon Pyle, Stephanie Syjuco, and Margo Wolowiec present reflections on an increasingly digital, virtual contemporary life, taking technology as subject rather than as vehicle. An undeniable element of technology's rapid development is the obsolescence of parts, including the computers, screens, media players, speakers, and sensors artists might employ; the artists of "ONES AND ZEROS" factor the transience of specific technologies into their work, exploring digital devices, behaviors, and systems in artistic forms that can both accommodate and preserve this particular, peculiar moment in time.
The opening reception takes place August 2 from 6 – 8 pm.
di Rosa hosts a preview for members before the reception, from 5 – 6 pm.
A panel discussion organized in conjunction with "ONES AND ZEROS" will take place September 11, at 7 pm.
Admission is $10.
The exhibition remains on view through September 28.
For more information, please visit the di Rosa website.
Recent SFAQ Picks:
–SFAQ Pick: "Hood Pass," solo exhibition by Stephen McClintock at Louis B. James, New York.
–SFAQ Pick: "MATRIX 254," solo exhibition by Geta Bratescu at BAM/PFA, Berkeley.
–SFAQ PICK: "Superobjects: Subversive Souvenirs," lecture by John de Fazio at SFAI, San Francisco.