Stephen McClintock
"Hood Pass"
Louis B. James
143B Orchard Street, New York, NY 10002
Reception: July 31, 6-8pm
July 31 – August 28, 2014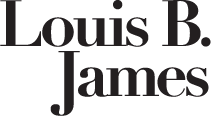 Thursday, July 31, Louis B. James hosts a reception for "Hood Pass," a new exhibition of photography and video by Stephen McClintock. McClintock works with a range of cameras and film, capturing contemporary subjects with a refreshingly traditional focus on the technicality and authenticity of an original image. Imagery ranges from biographic views of New York City and reflections on Camden County, New Jersey, where McClintock grew up, to more explorative photographic projects like his "Food Series," in which the artist appropriates and composes elements of commercial photography.
The opening reception takes place July 31, from 6 – 8 pm.
The exhibition remains on view through August 28.
For more information, please visit the gallery's website.
Recent SFAQ Picks:
–SFAQ Pick: "MATRIX 254," solo exhibition by Geta Bratescu at BAM/PFA, Berkeley.
–SFAQ PICK: "Superobjects: Subversive Souvenirs," lecture by John de Fazio at SFAI, San Francisco.
–SFAQ Pick: "The White Album," group exhibition at Richard Telles Fine Art, Los Angeles.