On the Fourth of July my family had a small reunion—parents, brothers, grand parents, great-grand mother, aunt, cousin, nephew—all met on Manasota Key on the west side of Florida. The drive across the Everglades from Miami was four and a half hours and I saw on the map that Weeki Wachee Springs was just a bit farther up the coast. At dinner I announced "I'm driving to Weeki Wachee, who wants to come!?!" which was met by incredulous stares all around: "Weeki Wachee? The Mermaids?" Finally my younger brother said: "You always make us go to these lame places—remember that "Doll Museum"? That was a horrible. I'm not going to some tourist trap in the middle of nowhere to see people dressed like mermaids." And therein lies the difference between us, because "tourist-trap+middle-of-nowhere+mermaids" is exactly my idea of a good time. (The "Doll Museum" in question was an old lady's home in Highpoint North Carolina; when she died it was turned it into a "museum"—there aren't even that many dolls, just enough for them line the walls single file. In my brother's defense I do have a perverse love of pitiful homemade museums because they are so human compared their corporate cousins.)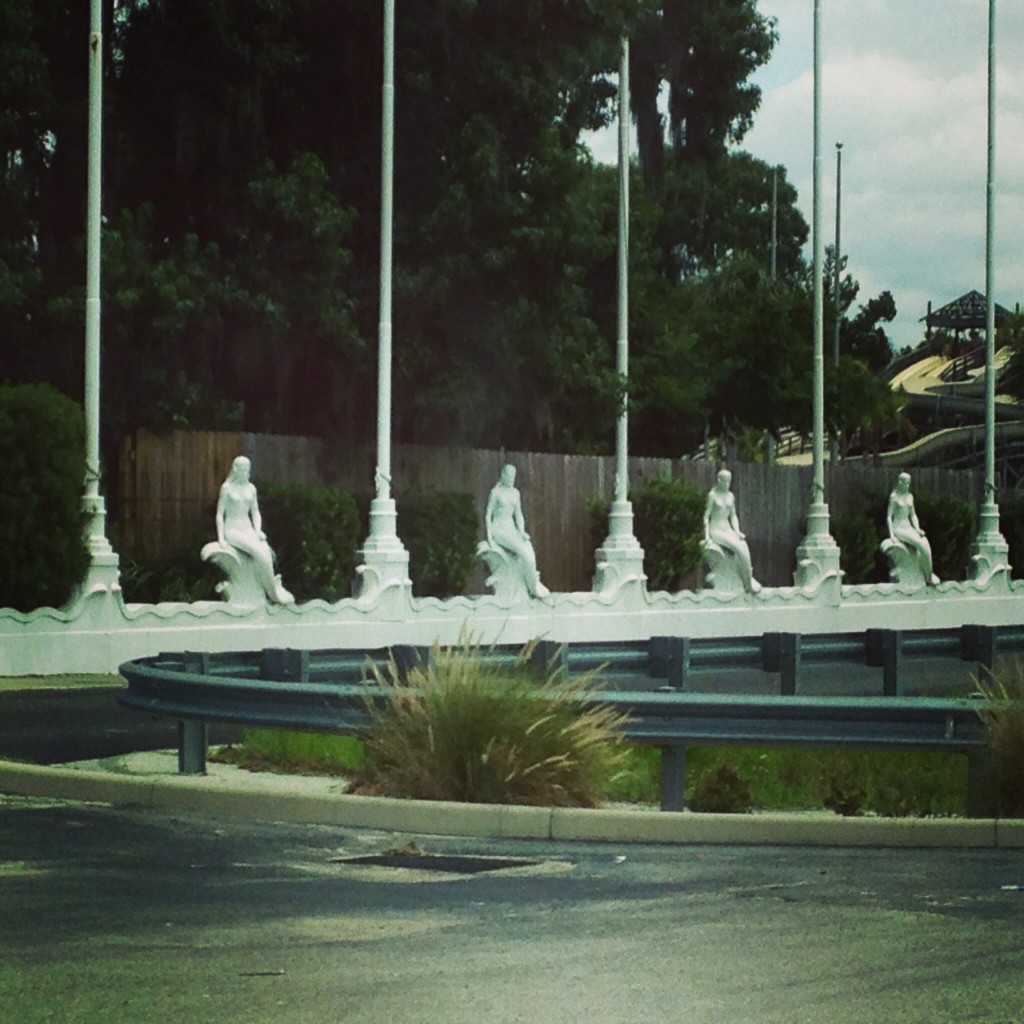 Sunday I woke up at 6am to drive by myself to "the only city of live mermaids" arriving in time to catch the first show at 10am. Weeki Wachee is an exceptionally clear natural spring on the Gulf Coast of Florida. In the '40s a theatre was built into one side of the spring—stadium seating hugging an underwater arc of windows. Aerosmith's "Girls of Summer" starts playing as the rouched curtains crawl upward, revealing the blue view into the spring. There is a shallow sand-colored stage that extends some feet from the windows before dropping off into the open of the spring, which is the deepest in the United States. The rocky walls are covered with sea weed and small live fishes swim around. Bubbles start wiggling up from a network of tubes and three women with mermaid tails swim up.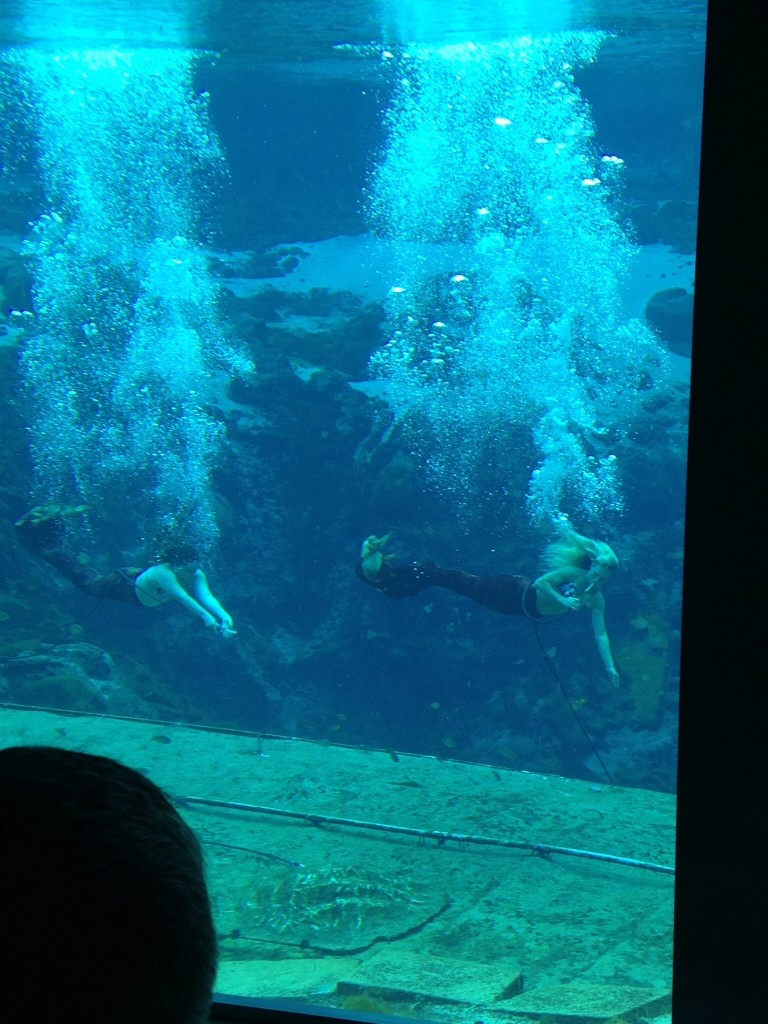 They carry long black hoses to breathe air through, floating their hair with elaborate bursts of bubble choreography. The hoses are unexpectedly beautiful, like drawings in space. In between synchronized swim numbers a thin bubble curtain silvers out the windows. For the grand finale two mermaids drink bottles of coke-a-cola underwater. I loved every single second of it and all I can think about is getting a grant to come film in it.
I walk around the rest of the park photographing mermaid objects.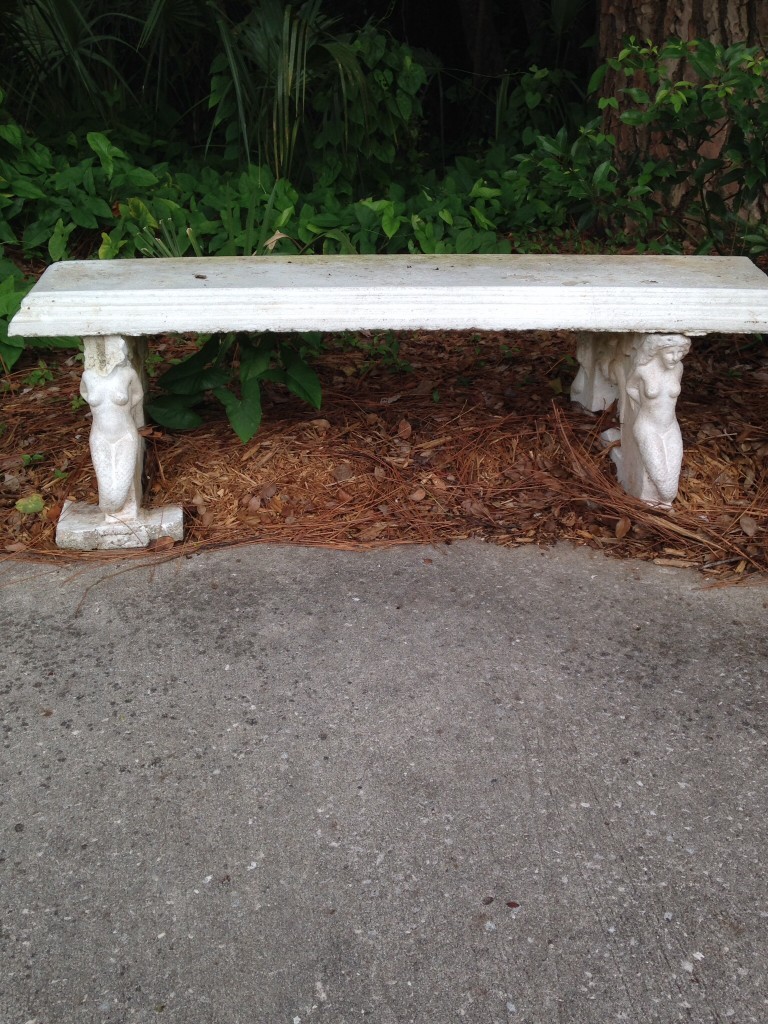 More families flow in mostly to play at the water park on the other side of the spring. I kill time buying mermaid merch until the next show at noon, "Hans Christian Anderson's Little Mermaid." I go back to the underwater theatre a half hour early to get a good seat and read. The little girl next to me wearing a tiara—Peggy age nine—interrupts me.
Peggy: "Hi, what are you reading?"
Me: "A play—The Glass Menagerie."
Peggy: "What is it about?"
Me: "A boy comes to a girl's house for dinner. And there is a glass unicorn."
Peggy: "Wow I want to read that! I'll write it down"
Me: "You should."
Just as the lights are going down:
Peggy: "Are you going to get your picture made with a mermaid?"
Me: "I have to."
Peggy: "Yeah, who wouldn't!"
It becomes clear that the title "Hans Christian Anderson's Little Mermaid" is more to separate it from Disney than to signal connection to the19th century story. Nevertheless it is a '90s synthy knock-off of the Disney movie, where the prince kills the sea witch thanks to the strength of "true love"—as if. I've been reading essays by Thyrza Goodeve about vaudeville and narrative that are relevant to Weeki Wachee: the sight of human bodies moving underwater changes time and space so profoundly that narrative falls apart, and needs to be approached in a different way. The first show, which is essentially just turn-of-the-century vaudeville spectacle, works so beautifully.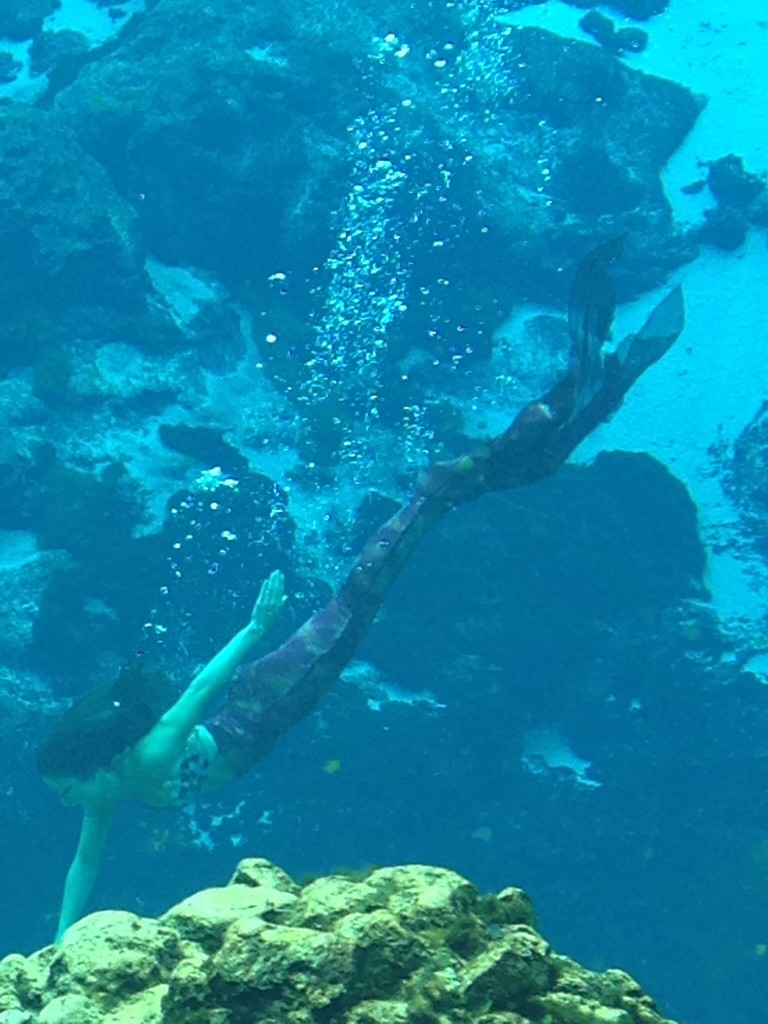 I realized that the Salvador Dali museum was on my drive home so I decided to leave and go directly there. Walking out I heard a woman tell her young daughter that she was "too old" to get her picture taken with a mermaid. On reflex I whipped my head around and said "Excuse me!"
Driving down the flat Florida roads remind me of my childhood and I listen to Fleetwood Mac as they open all the way to St. Petersburg. The Dali museum is an extravagant tourist trap with narrow spiral staircase like an orange peel in the center, too small for the fat tourists waddling up it. I couldn't see anything because it was so packed, so I stole a few minutes looking at the rough, small paintings from the '30s before escaping. I've been thinking of Dali in more complex ways after reading his writing (sadly very out of print) and because Thomas B. Hess was his friend and supporter. I grabbed a cup of coffee at their Gala cafe, out of nowhere the checkout girl smiled and asked "do you know that song WILD HORSES? I love that song!"—"Me too, reminds me of FEAR with Marky Mark."