When one thinks of the buzzing interest of Asian contemporary art hot spots, Ho Chi Minh City is rarely at the top of the list. Though Vietnam is today being discussed by some as a direct reflection of what the Chinese contemporary art scene looked and felt like just ten years ago, the differences are staggering on most every level. Nonetheless, it is true that the Vietnamese Ministry of Culture still controls all cultural content for public events and publications within the country, as is also still the case, for the most part, throughout China. It is undeniable that just a bit over five years ago a rumble of modest sorts—by no means the kind of boom made recently by Chinese contemporary art—began to awaken art enthusiasts from various parts of the world to the newly growing commercial gallery-laden areas within Hanoi. It is only within the past few years that within Ho Chi Minh City, and other smaller towns in the center and southern parts of the country, newly initiated artist-run project spaces have sprung up. With their birth, the richness of contemporary art and cultural discourse within the country has drastically increased and continues to shape itself in ways that may prove to have distinct effects on the rest of the Asian contemporary art world and market, not to mention the presence of Vietnamese artists within Western realms. Despite this, visiting Vietnam for contemporary art is still a rather under-the-radar trend.
Regardless of its current place on the Asian art totem pole, young artists and curators in Vietnam continue to unabashedly endure a barrage of obstacles set in place by an apathetic government that has not made investments in cultural institutions such as museums or libraries since 1954. This is due in large part to the aftermath of the Vietnam War in 1975, which begat the establishment of the Communist Party of Vietnam in 1976. Not only that, but the entire educational system throughout the country follows a French model that was created in 1924, and as far as the arts are concerned, that means a strict focus on plastic arts, such as painting, silk-screening and drawing, thus disregarding more current methodologies like performance, video, installation, new media and interdisciplinary practices. Such resistance clearly challenges the paths that young artists and cultural producers are forging toward an open and artistically educated community in Vietnam. One of the most ingenuous and clever attempts to thwart the Vietnamese government's lack of support for artistic culture and communication therein is the amazing, non-profit exhibition space and reading room, Sàn Art.
Sàn Art (which roughly translates to "platform") was formed in 2007 by four Vietnamese artists: Dinh Q. Lê, Tuan Andrew Nguyen, Phu Nam Thuc Ha (known as Phunam), and Tiffany Chung. It is important to note that for many Vietnamese unaware of the intricacies of art it is perhaps difficult to understand what Sàn Art does, as there is no phrase in the Vietnamese language for the term non-profit, and there is no public cultural institution in the country that collects contemporary Vietnamese art. In response to this, Sàn Art not only engages local artists from Ho Chi Minh City, but it also allows artists and thinkers from outside the city's capital, where networking and discourse is all the more sparse, to engage with its dynamic workshops, reading room, lecture series, and exhibition programs. Additionally, with Zoe Butt at the organization's helm, serving as both curator and director, Sàn Art has been able to host many of the global art world's most exciting and brilliant cultural producers and academics. She has helped to broaden both their understanding of the direction that young Vietnamese artists' are taking and brought insight to the expansive scope of contemporary art that is often out of reach for artists and students within Vietnam.
Sàn Art provides a rare space within Ho Chi Minh City for artists and other creative people to see work that relates directly to topical issues that resonate both within Vietnam and more broadly throughout the contemporary art world. It has also created several specific programs that act as pedagogical structures through which young artists can discuss the work with their peers and gain a better understanding of the ways in which they connect to a larger discourse of culture, theory, politics and various social issues that inform the work of curators, writers, gallerists, and audiences. One such program is the Sàn Art Laboratory, which was initiated just two years ago. Functioning as both a studio and residency program that spans six-month periods, Sàn Art invites three artists per session to live and work in the Bình Thạnh District, near Sàn Art, and awards them $1,000.00. One of the main tenets of this program is that each artist works closely with a "talking partner," emphasizing the importance of communication. Sàn Art also began a two-pronged, three-year long project called Conscious Realities that encapsulates both public lectures and closed workshops that accompany their exhibition program.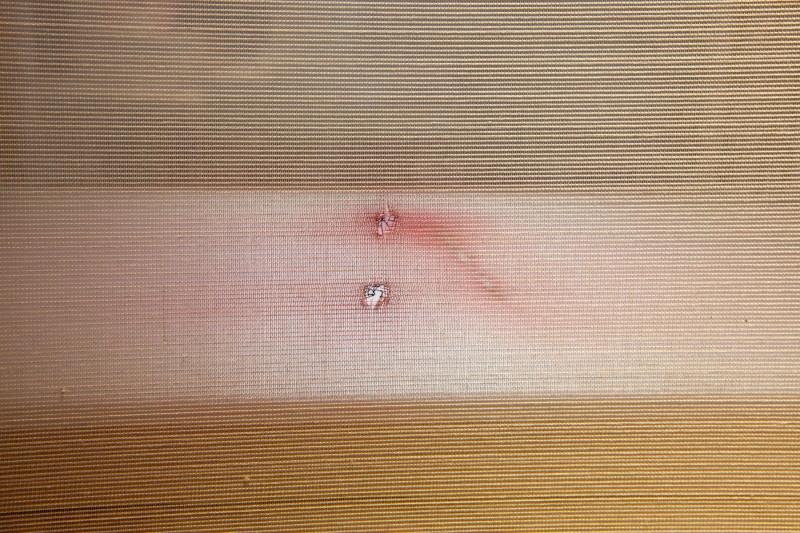 The ideas and issues produced by Conscious Realities continue to examine the specific region of the Global South and, as they describe it, "imagines the primacy of lateral dialogues between South East Asia, South Asia, Latin America, and Africa." This allows participants of Sàn Art to learn more about the necessary historical groundings that inform where we are in theoretical and philosophical narratives today. Such information and education is lacking throughout Vietnam, and Sàn Art aims to address this by inviting scholars, writers, curators, and cultural thinkers in a way that mimics the kinds of educational systems present in other countries.
The upcoming exhibition Conjuring Capital, curated by Zoe Butt, opens in August and serves as the fifth installment of Conscious Realities. It presents the work of six artists, only one of whom is Vietnamese. The others are from various countries including Spain, the United States, India, and Cambodia. This show aptly questions the impact and the awareness of our collective consumption, themes that are recurrent in the work that Sàn Art exhibits. This issue rings particularly true within Vietnam, as well as in other Asian countries, where the government promotes the work of certain artists for tourism purposes. However, these artists have been sanctioned, so to speak, through their complicity with the educational systems available to them that are supported by the Fine Arts Association of Vietnam, which mandates a specific, non-contemporary curriculum.
Each of the six artists in Conjuring Capital, Adriana Bustos, Christopher Myers, Hank Willis Thomas, Ngoc Nau, Sudarshan Shetty, and Than Sok, take up the visuality of everyday commodities and their relationship to currency in colorful and fluid ways. It is clear that these artists are forging both aesthetic and conceptual relationships between their practices and the regions within which they are currently working, the psychology of consumerism, and non-material qualities such as love and intimacy. It is necessary for both artists and audiences within Vietnam to have spaces such as Sàn Art where these kinds of social tensions and realities can be played out and discussed in honest, if abstracted, form and forums. The work being produced often feels as though the artists producing it are working out of a sense of obligation to be overtly documentarian, reporting in one way or another on the social and political statuses of their countries of origin. While at times this may be the true crux of some of these artists' practices, just as often we find that their interests may lay elsewhere, but through what Butt refers to as "a great exotification of censorship," they turn their work towards explicitly political issues that they feel are necessary to raise within the context of contemporary art and its current fascination with Asia.