Friday: 
Hal Fischer
Gay Semiotics
Ratio 3
2831A Mission Street, San Francisco, CA 94110
May 22 – June 27, 2015
Reception: May 22, 6–8 pm
Hal Fischer in conversation with Lawrence Rinder: June 26, 6:30 pm
Ratio 3 presents Gay Semiotics, an exhibition of photographs by Hal Fischer. The exhibition includes the full suite of photographs from Fischer's 1977 project Gay Semiotics, first displayed at San Francisco's Lawson de Celle Gallery, and most recently exhibited at the Fotomuseum Winterthur and Los Angeles' Cherry and Martin. In addition to the presentation of these 24 photographs, the artist will restage his 1979 billboard project A Salesman on Market Street at Guerrero, blocks away from the original site.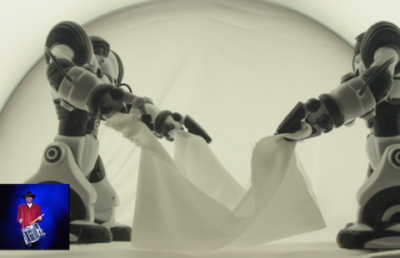 Lauren Marie Taylor
No Man's Land
Southern Exposure
3030 20th Street, San Francisco, CA 94110
May 22 – June 6, 2015
Reception: Fri May 22, 7–9 pm
Southern Exposure opens No Man's Land, an exhibition of new work by Lauren Marie Taylor. Taylor explores popular conceptions and representations of robots, inspired by Abraham Lincoln robots created by Ray Bradbury, Philip K. Dick and Walt Disney.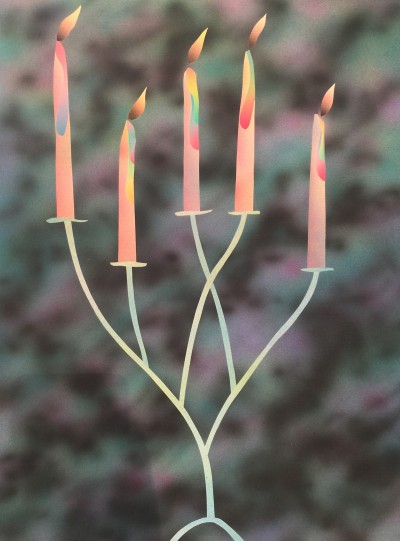 Jug Life
Curated by Andrew Schoultz and Patrick Martinez
Park Life Gallery
3049 22nd Street, San Francisco, CA 94110
Reception: May 22 7-9 pm
Park Life Gallery presents Jug Life, a group exhibition featuring work from over 70 contemporary artists including Dennis Mcnett, Cody Hudson, Joshua, Petker, Brian Willmont, Libby Black, Glen Baldridge, Tim Biskup, Ryan Wallace, Harley Lafarah Eaves, Adam 5100, Richard Colman, Dennis Kernohan, Michelle Blade, Hilary Pecis, Tracy Timmens, Ryan Travis Christian, Alex Nicholson, Andrew Martin Scott, Bill Mcright, Kevin Taylor, Alex Lukas, Ian Johnson and more.
Andrew McClintock
Salt Water Battery 2.0: 3.5 Volts
Et al.
620 Kearny Street, San Francisco, CA 94111
May 22 – June 6, 2015
Reception: May 22, 7–10 pm
Et al. presents Salt Water Battery 2.0: 3.5 Volts, the latest iteration of Andrew McClintock's Salt Water Battery project. The rendition to be presented at Et al. for two weeks beginning this Friday is more powerful than ever, utilizing the following materials to create 3.5 volts of electrical energy with which the work lights itself: 72 x 11 qt Polyethylene Containers, 20 lbs Sodium Chloride, 840 oz Dihydrogen Monoxide, 50 lbs Cuprum, and 55 lbs Aluminium.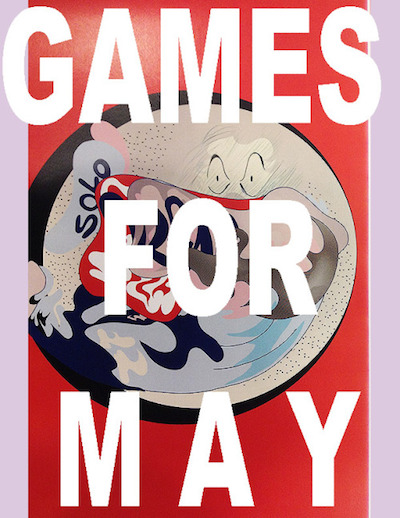 Games For May
Ladybug House
1321 Powell Street, San Francisco, CA 94133
May 22, 5–? pm
Ladybug House opens Games For May, a group exhibition presented by Shalo P. The exhibition includes work by George Kuchar, Linda Martinez, Rebecca Parks-Ramage, Taeer Maymon, Alex Chiu, Owen Takabayashi, Peter Gray Hurley, Marion Hunt, Mark Mulroney, Lucy Mulroney, David Castro, Lindsay Laven, Linda Izcal Scobie, Sadie Lune, Sam Manera, Doug Katelus, Hailey Loman, Johnny Rogers, Dale Hoyt, Katie Burge, and more.
Thursday: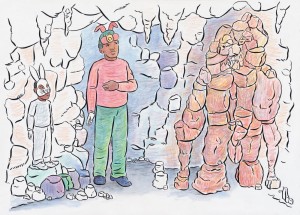 John Bankston
The Explorer
Rena Bransten Projects
1639 Market Street, San Francisco, CA 94103
May 21 – July 3, 2015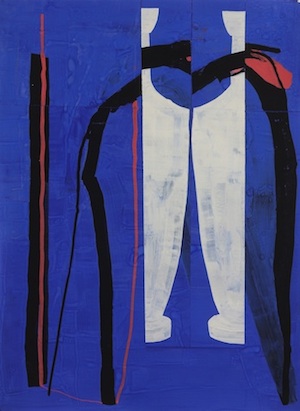 Shaun O'Dell
Doubled
Gallery 16
501 3rd Street, San Francisco, CA 94107
May 21 – July 10, 2015