Written by Hannah Mullen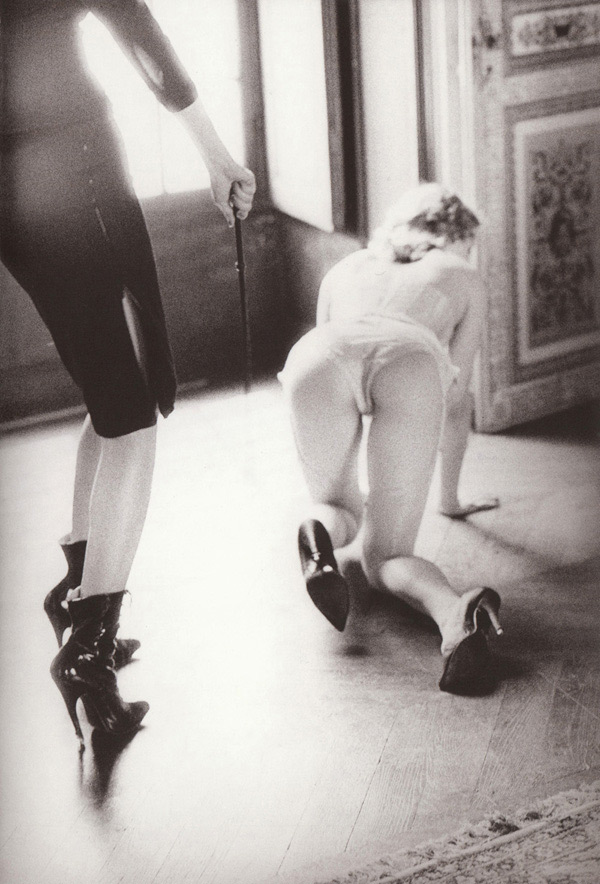 Freudian theories suggest that our early life influences the road we take later on down the line. That's not to say we are bound to a future decided upon by cosmic chance and the family situation we land ourselves in but there is usually a correlation between our background and our actions. Photographer Ellen Von Unwerth is an epitimisation of the above hypothesis.
Beginning her adult life as a knife thrower's assistant in a circus, she was never far from the dramatics and theatrics of stage life, something that has manifested itself in her art in the themes she uses to convey her poison of choice, female sexuality. Circus as we know it, is one of the oldest forms of entertainment, dating back to the 18th century, a time when women in the entertainment sector served a sole purpose. They were sex objects, creatures of mystique and mystery and although a lot has been done to counteract this view since, many women are loath to completely let go of this inherent sexual-ness. Times have changed and it is no longer something that needs to be concealed. Rather than have it as something for men to covet it, has become a means of self-expression and discovery. Sexuality is what it means to be a woman and Unwerth is interpreting this in all it's fifty shades.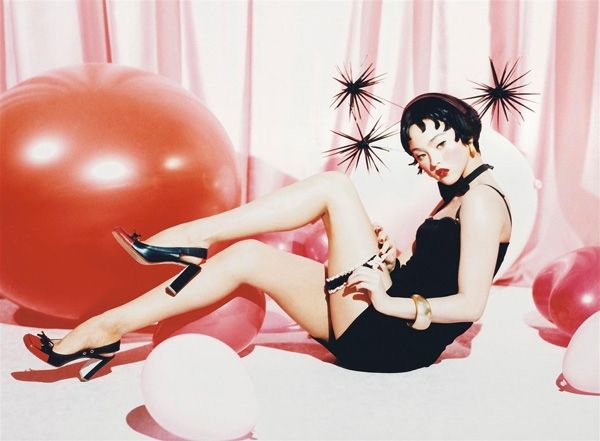 Believing that "women are not just there to be admired, they are there to be enjoyed" Von Unwerth enjoys and provides such enjoyment across varied mediums, using umpteen muses. The award winning photographer has shot for Vogue, I-D and Vanity Fair, directed numerous short, published books of photography and created album covers for icons such as Duran Duran, Janet Jackson, Dido, Britney Spears, Christina Aguilera and Rihanna. In short, her talent has made her one of the top fashion photographers of our time and despite her countless projects has managed to stay true to her passion and continue to weave the strand of sexuality and sensuality through her work. Sexy cannot be defined as one thing. It is something different for everyone; it can be something different to the same person at different stages of their life, even at different times of the day. There are no hard, fast rules. Unwerth's culmination of gritty uninhibited sexuality, naughty fairytales, a young woman's sexual awakening along with countless others are tribute to the flexibility in the area. Now considered a guru in the realm of female sexual expression, her reign was kick started by the 1989 Guess campaign featuring Claudia Schiffer. Here was a real woman. This was sexy laid bare. Just-woke-up hair, sleepy yet seductive eyes, that pout. Von Unwerth had encapsulated this woman's sexuality in a still shot and shoved it under the nose of the public. This was the tremor that went on to cause the avalanche of Unwerth's success. The dawning of the 21st century's female sexual awakening.
Rihanna, one of the 21st century's biggest female stars, particularly when thought of in terms of sexy and female empowerment. Beginning as the pigtail clad young girl singing to a pop-tween culture only to later emerge as fully-fledged sex icon, a phoenix from the ashes. In order to change society's preconceived notions in their entirety, more was needed than grittier lyrics to reveal this woman's erotic femininity. Von Unwerth was called in to design and create the aesthetic for both albums, Rated R and Talk That Talk. Von Unwerth was behind two of the biggest recreations of this generation. By creating the platform for this woman to break free and express sexuality in a way that had previously been denied, she was breathing air into her lungs. The photo shoots provided to the public of celebrities is our only means of defining them. We do not know them personally; we probably don't see most of their interviews or television appearances unless there is scandal involved causing it to become viral in which case we will catch a glimpse via YouTube or Facebook. The picture painted by the photographer is our porthole. Von Unwerth's creation carries an entire persona.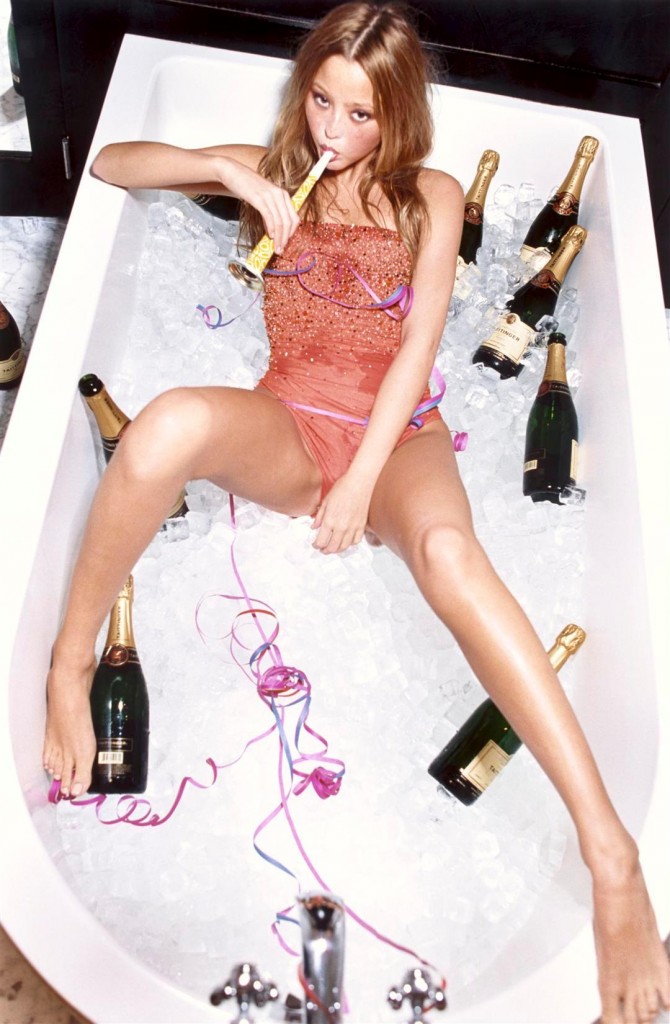 Having explored the raw, internal sexuality of women and the tamer, softer side. Never one to favor, it was time to explore other elements of sexuality. Where else does it come from, where do women find it? In what setting does this inner bubble rise to the surface, bursting in celebration of what it means to a woman in today's day and age. Up until now, there has been a focus on what Von Unwerth sees as real. What a woman physically, mentally and emotionally is. But what about what is behind all of that. What about all of our dirty little secrets? Where do the fantasies lie? The fantasy side of sexuality has become a big part of Von Unwerth's work, residing mostly in her short films. Wendybird was created as part of Erin Fetherston's 2006 Fall/Winter collection, featuring Kirsten Dunst. Shot in black and white and very much reminiscent of conservative wartime in which a young factory girl has no release or escape. Her discovery of the Fetherson collection is her sexual awakening, her realization that there is more not only out there in the world but also within her. There is more to be being a woman than the role society has outlined to her. She is flirty and expressive. She is a woman.
Fast forward four years to von Unwerth's collaboration with VS magazine that culminated in the short film A Naughty Fairytale. Similarly to Wendybird, it is set in a time where female eroticity had less of a place in society than it has today, only a few centuries earlier. Delving deep, von Unwerth bares the female psych via models, Dioni Tabbers, Julia Oleynik and Alice Aufrey. She blurs every line we know to exist that defines the sexual woman. Not only is there sexual magnetism and magnitude between the three women, they are also related thus simultaneously breaking down boarders of both gender and family. Von Unwerth's stylistic eye shakes up the traditional fairytale, injecting it with a little bit of what we're all thinking about.
There is only so much a person can physically say about Von Unwerth and the art she produces and then the art itself must be displayed and allowed to the talking. She has shed light on female sexuality. It no longer has to be associated with either classiness or trashiness; instead it is what it is. It is real women. It is different for everyone. It is an innate trait that comes with the possession of two X chromosomes. She coins sexiness as something in the eyes. "It's a woman saying something secretive, something in her eyes that's almost animalistic"