"Grabner Killam 2014"
Michelle Grabner and Brad Killam
Gallery 16
501 3rd Street, San Francisco, CA, 94107
Reception: May 23, 6-9pm
May 23 – July 30, 2014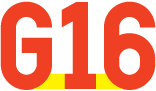 Gallery 16 presents a new exhibition of work by Michelle Grabner and Brad Killam, collectively titled "Grabner Killam 2014." On Friday, May 23, the Gallery hosts a reception and artist talk moderated by Patricia Maloney of Art Practical.
Grabner and Killam are artistic collaborators and co-founders of The Suburban, a project space in Oak Park, Illinois. Grabner and Killam synthesize an impressive breadth of materials and strategies of display, presenting installations and sculptural works in which distinct components are evident yet cleverly intertwined. The artists combine what one might perceive as individual artworks, seemingly as raw material; these installations defy conventional notions of authorship and display, and serve as a kind of filter for their contents.
The exhibition will remain on view through July 30.
Please visit the website of Gallery 16 for more information on the exhibition.
To read more about the artists' project space, please visit the website of The Suburban.
Recent SFAQ Picks:
–SFAQ Pick: PRINCIPAL: SFAI MFA Exhibition. Opening Friday, May 16.
–SFAQ Pick: Art Market San Francisco.
–SFAQ Pick: 2014 CCA MFA Thesis Exhibition. Opening Thursday, May 15.