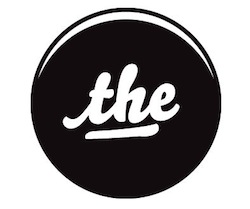 The Hole's Kathy Grayson and photographer, and former Vice Magazine photo editor, Tim Barber curated the group show "ATTACHMENTS," which opens on Saturday, October 20. It is an art show of photographs about other types of art, as each artist "will present a group of works that overlap with what are traditionally the concerns of other media; whether that be cinema, the internet, publishing, sculpture, poetry, painting or curation" (The Hole). The artists are also bound together by their use of the photography aesthetics of snapshots, portraying the sublime, and nakedness. The Hole's press release describes each artist's work in a short paragraph, but they include phrases like "visually challenging," and "subtle and poetic" which mean nothing. In an attempt to give these photographers a slightly better verbal distillation, here are my thoughts on the "ATTACHMENTS" artists:
Andrew Kuo is best known for making music-related info-graphics for the New York Times' Arts Beat blog. With a knack for design, the visual components of his "Charting" series are innovative and coherent, but the explanatory copy is painfully unfunny and lacks insight: e.g. "When you text your bartender about it, it's probably something you like" (The Best Albums of 2010). (If you're interested in a pie chart that will resonate with you on an emotional level, check out Simon Evans.) Kuo's best work approaches painting from the perspective of a graphic designer; I sincerely like his homage to Joseph Albers, "The More You Know About Me, The More You'll Think Twice Before Calling/I'd Be More Tolerable If I Smoked Weed Because…" (2011). The Observer's Gallerist NY listed Kuo as one of "The 15 Hottest Artists of the Summer," but it's Fall now.
Asger Carlsen manipulates bodies into lumpy blobs, enlarges eye balls, and creates a veritable grab-bag of jumbled parts on a torso, (basically Chris Cunningham's "Rubber Johnny"), in beautifully composed and balanced black and white photos. My least favorite of his works are probably appealing to a paraphilic, and anyone who has wished you could see tits and ass at the same time; the Hole writes that Carlsen "composes these images as you would a sculpture," but I don't see anything sculptural about Sexy Paraplegic. The inclusion of sexuality and attempts at freak-humor, in fact, make these digitally handicapped or deformed bodies seem like they would offend a person with a genetically or accidentally differentiated body. Even when Carlsen is hacking bodies up in Photoshop, his work has wonderfully tangible skin textures. His best work doesn't include digitally altered bodies, but depicts the messier aspects of sex (cum).
Jason Nocito's photographs look like thoughtful snapshots—he knows how to exploit a hard flash. He has spent a lot of time in Vancouver, and his work with coniferous trees is either peaceful or highly saturated in a good drug trip sort of way. Nocito has become a successful commercial photographer by polishing his casual aesthetic, shooting celebrities and campaigns for "youth brands" like Roxy.
Jessica Eaton: optimistic futurist in the 1980's. Unfortunately, she's making those photos in 2012.
Jim Mangan's photographs of his young, naked friends outdoors have more joie de vivre than an early Ryan McGinley. Actually, if McGinley's work is about the sublime, then Mangan's work shows people experiencing it. Mangan stages his shoots as ceremonies, which are either established, ("Color'd" with the Ute tribe), or self-created, (snowboarding naked with a Pendleton blanket wrapped around their shoulders in "Winter's Children"). The ceremonies' power and its participants' bond with each other are evident. Mangan has a gift for color and texture.
Kate Steciw's work has evolved from naturalistic and very feminine photographs that focus on light and hue, to an exploration of consumerism and the Internet. Her most recent work weaves together stock photography and images of mass produced products (what Ikea sells). Ostensibly, we're supposed to reflect on the structures between our real selves and our fictive advertisement/Digital Age desires, but it's not happening for me. Her Second Life based series, "Perenium Twist", is more effective. (If you missed Second Life five years ago, it is a digital world where real dollars are exchanged for land, clothes, and other banal things you could be spending you money on in the physical world.) In play-time clips of Second Life, the futility of lust for digital objects and beautiful people shows how corrupt those physical world desires are—and I don't think this is an extreme example.
Peter Sutherland is a photographer, filmmaker, sculptor, poncho-maker, and skateboarder. The latter is evident in his work even when the subject has nothing to do with skating; the skater personality—unarguably the best personality type—with its affability and chill vibes, seeps into everything its possessor does. I want to hang out with these people, and I want the good juju of Sutherland's photos on my walls.
Sandy Kim's period is iconic to my generation, which is a remarkable achievement, even if some of the attention came from the perception that this totally normal—once a month!—subject was taboo to photograph. Since taking snapshots of period sex and bands like GIRLS, Kim was endorsed by Ryan McGinley, presumably put some pants on, and started making clean editorial work. The majority of her personal photographs still focus on cool kids in bands and niche celebrities in San Francisco and New York. Partying in hotel rooms or in bodegas, Kim frequently waits for the pauses in being wild and young for unguarded expressions. Her main muse still seems to be her own nakedness, which is great because we all need to be a lot more comfortable with vaginas.
Tim Barber's fashion editorials are unusual because the models look so genuinely happy and lens flares are plentiful. His personal photographs have sporadic brilliance that capture an electric moment that shows how dazzling the world can be.
"ATTACHMENTS" opens at The Hole on Saturday, October 20, from 6 pm- 9 pm. The exhibit will be on view until November 3.
-Kendall George
Citations:
The Hole, "ATTACHMENTS," Exhibitions. 16 September 2012. Web 18 October 2012. http://theholenyc.com/2012/09/16/attachments/.
Kuo, Andrew. "Chart: The Best Albums of 2010," Arts Beat. 17 December 2010. Web 18 October 2012. http://artsbeat.blogs.nytimes.com/2010/12/17/chart-the-best-albums-of-2010/.