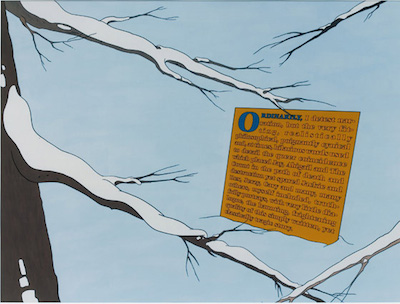 Larry Johnson
On Location
Raven Row
56 Artillery Lane, London E1 7LS
June 11 – August 9, 2015​
Raven Row presents On Location, a photo-based show featuring a collection of works by Larry Johnson from the early 1990s to the present. Johnson, part of a generation of artists utilizing found imagery and text, produces scenes influenced by the physical and imaginary landscape of Los Angeles.
Related events:
June 12, 6:30 pm—Bruce Hainley and Lisa Lapinski in Conversation
June 18, 6:30 pm—Bruce Hainley and Antony Hudek in Conversation, with Screening of Michel Auder's A Coupla White Faggots Sitting Around Talking (1980)
June 25, 6:30 pm—Bespoke exhibition tour with Bruce Hainley and Wayne Koestenbaum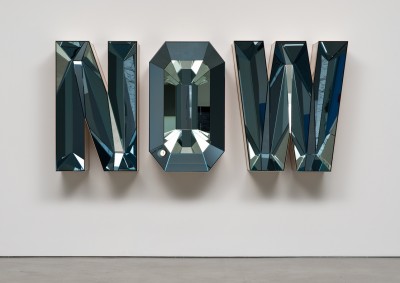 Doug Aitken
Victoria Miro Mayfair
14 St George Street, London W1S 1FE
12 June – 31 July, 2015
Victoria Miro opens Doug Aitken, an exhibition of five key works selected by the artist for this presentation at the Mayfair gallery. Central to the exhibition is Eyes closed, wide awake (Sonic Fountain II), a sonic sculpture. Also on view are textual sculptures END (Mirror) and NOW (Blue Mirror) and New Land (blue field/white holes III), a new work.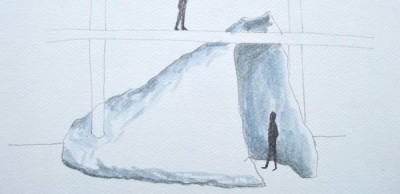 Katrín Sigurðardóttir
Supra Terram
Parasol unit
14 Wharf Road, London N1 7RW
12 June – 8 August 2015
Parasol unit presents Supra Terram, the latest sculptural installation by Icelandic artist Katrín Sigurðardóttir. Resembling a natural subterranean cave, this site specific work occupies both levels of the gallery, bisected by the floor between.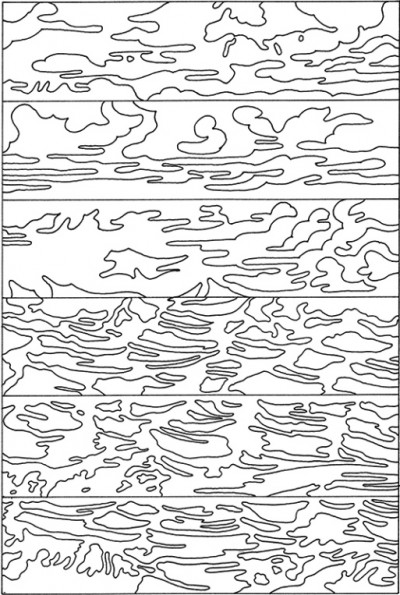 A Circular
Cubbit Gallery
8 Angel Mews, London N1 9HH
June 12 – July 5, 2015
Cubbit Gallery opens A Circular, an exhibition organized in conjunction with the release of a publication by the same name. A Circular includes work by Xavier Antin, Patrick Coyle, Helen DeWitt, Maël Fournier Comte, Charmian Griffin, Will Holder, James Langdon, Roger Laporte, Isla Leaver-Yap, Lisa Maruca, David Morris, Jean Shepherd, Rosalie Schweiker, Stefan Themerson, and Alex Waterman.