Al Held, Barry McGee, Jim Lee, Laeh Glenn, Michael Rey, Mitzi Pederson, Noam Rappaport and Ron Gorchov
"Green Circle, Black Diamond"
Ratio 3
2831A Mission Street, San Francisco, CA 94110
June 27 – August 9, 2014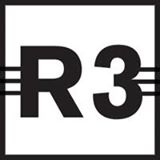 A new exhibition at Ratio 3, "Green Circle, Black Diamond," promises to please with genre-bending, materially experimental works from an impressive group of artists. Works on view imply a broad spectrum of hybridity in painting-sculpture that ranges from relatively traditional forms of display to arrangements seemingly alien and futuristic. Most works in the exhibition are recent, save for Al Held's iconic Hard-edge paintings from the late '80s and early '90s.
The press release takes the form of a 1989 quote from Held: "One of the profound powers of the artist is that he can will or choose to become anything he wills or chooses. It doesn't come from his soul, or from his genes, it comes from his choices. And those choices are infinite and hopeful."
The exhibition remains on view through August 9.
Recent SFAQ Picks:
–SFAQ Pick: "LA Likers," video screening at South of Sunset, Los Angeles.
–SFAQ Pick: "Gorgeous," Now On View at the Asian Art Museum, San Francisco.