This week, the galleries of San Francisco open new exhibitions for the beginning of the fall season.
Here are some of our selections for the upcoming days.
Southern Exposure
Morehshin Allahyari, Ali Dadgar, Ala Ebtekar, Amir H. Fallah, Arash Fayez, Hushidar Mortezaie, Gelare Khoshgozaran, Sanaz Mazinani, Amitis Motevalli, Haleh Niazmand, Azin Seraj, Taravat Talepasand
"Theory of Survival: Fabrications"
3030 20th Street, San Francisco, CA 94110
Reception: September 5, 7-9 pm
September 5 – October 25, 2014
A project by Taraneh Hemami, "Theory of Survival: Fabrications" features twelve California-based Iranian artists. Hemami's ongoing project "Theory of Survival" creates spaces for conversations, investigations, and actions to expand engagement with Iranian political and cultural history. The exhibition at Southern Exposure takes the form of a pop-up bazaar: a labyrinthine array of booths with goods for sale, a tea house for discussions and performances, and a library featuring a growing collaborative collection of writings and resources. Each Saturday, artists are present at the bazaar to lead workshops, speak about their projects, and handle sales at their respective booths; two night markets include games, performances, and music. For more information on these events and Hemami's "Theory of Survival," please visit the website of Southern Exposure.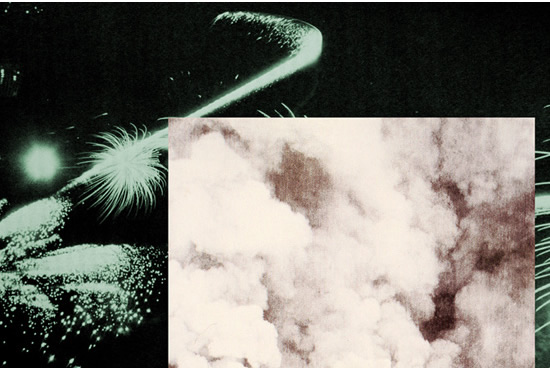 Romer Young Gallery
Pablo Guardiola
1240 22nd Street, San Francisco, CA 94107
Reception: September 5, 6-9 pm
September 5 – October 11, 2014
Romer Young begins the season with "Maintenance Yard," an exhibition by Pablo Guardiola. The gallery's artist-in-residence for the past month, Guardiola is co-director of Beta Local, a non-profit organization in Puerto Rico dedicated to a multi-faceted promotion of artistic and aesthetic exploration. Beta Local offers practical creative support to individuals through year-long courses, an artist-in-residency program, and La Ivan Illich, an experimental open-school platform. For the exhibition at Romer Young, Guardiola presents photographic and sculptural work, exploring visions of history through public perceptions of Francis Drake and George Dewey, disputed figures that can be written (like most history) to seem heroic and revolutionary, or destructive and backwards. In his presentation of imagery and objects, Guardiola suggests the open-endedness of historical narrative and relationship in a similar manner.
Park Life Gallery
Serena Mitnik-Miller
3049 22nd Street, San Francisco, CA 94110
September 5, 6-9 pm
September 5 – October 5, 2014
The first exhibition at Park Life's new exhibition space in the Mission, "S W I R L" features the paintings of Serena Mitnik-Miller, an artist and designer living and working between San Francisco and Los Angeles. In the paintings, created in watercolor pigment, Mitnik-Miller connects concentric shapes into smoothly linked masses, filling sections with layers of color. Mediative and minimal, charming and illusionary, Mitnik-Miller's paintings playfully explore formal relationships.
More new exhibitions:
Laurina Paperina at Fouladi Projects
Reception: September 5, 6-8 pm
Clem Crosby at George Lawson Gallery
Reception: September 6, 4-7:30 pm
Barbara Takenaga at Gregory Lind Gallery
Reception: September 6, 4-6 pm
Rob and Nick Carter at Jenkins Johnson Gallery
Reception: September 4, 5:30-7:30 pm