Ruairiadh O'Connell
"Invisible Green"
Jessica Silverman Gallery
488 Ellis Street, San Francisco, CA, 94102
Reception: May 23, 6-8pm
May 23 – June 28, 2014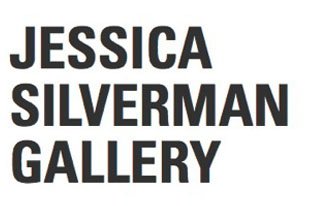 Jessica Silverman opens a new exhibition of painting and sculpture by Ruairiadh O'Connell (b. 1983, Aberdeen, Scotland) with a reception this Friday, May 23. The artist presents a series of "wax paintings," which consist of pigmented slabs of wax poured into steel trays and printed upon with patterns derived from casino carpets. By re-presenting these abstract patterns in series and in such substantial and tactile materials, O'Connell isolates and enhances their ability to attract and distract, conjuring in painting their similar function in architectural and social settings.
The artist also presents a number of "railing sculptures," fence-like metal constructions supporting colored and molded resins, which take their patterns from lace privacy curtains. O'Connell's juxtaposition of metal railings, or fences, and visual references to the conventional domestic space produces objects entangled in both the public and private sphere, and in both industrial and decorative aesthetics.
The exhibition remains on view through June 28.
For more information, please visit the website of Jessica Silverman Gallery.
Recent SFAQ Picks:
–SFAQ Pick: Michelle Grabner and Brad Killam at Gallery 16, San Francisco. Opening Friday, May 23.
–SFAQ Pick: PRINCIPAL: SFAI MFA Exhibition. Opening Friday, May 16.